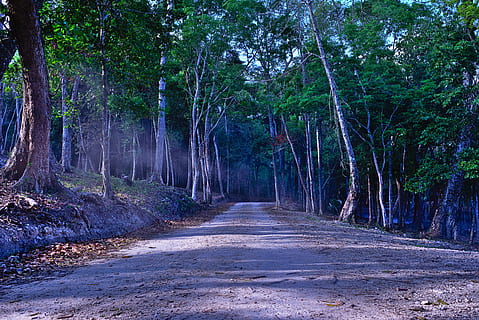 CHILLICOTHE – "The forest and all its wicked creatures welcome you. As soon as the sun goes down the creatures emerge from the depths of the shadows."
Friends of Tar Hollow state park want to invite you to a fun event they are having for older kids and adults at Tar Hollow state park. The event called Haunted trail will take adventurers on a guided tour through an almost mile-long hike of spookiness.
"You never know what could be around the next corner or what could be watching you from a far. No one knows what the forest has in store," said the friends of Tar Hollow.
The cost to walk the trail is a $5 donation. No pet are allowed due to safety reasons. Service animals are welcome.
The trail is about 1 mile long, winding through the woods and over uneven ground.
Please keep in mind the graphics and content of this trail may not be appropriate for all viewers. Please keep this in mind when considering bringing little children.
All proceeds go to the Friends of Tar Hollow, which fund events like this. Without volunteers and donations from the public, events like this would not be possible.
More info on the event here: https://www.facebook.com/events/402160664811960/?acontext=%7B%22event_action_history%22%3A[%7B%22mechanism%22%3A%22search_results%22%2C%22surface%22%3A%22search%22%7D]%2C%22ref_notif_type%22%3Anull%7D