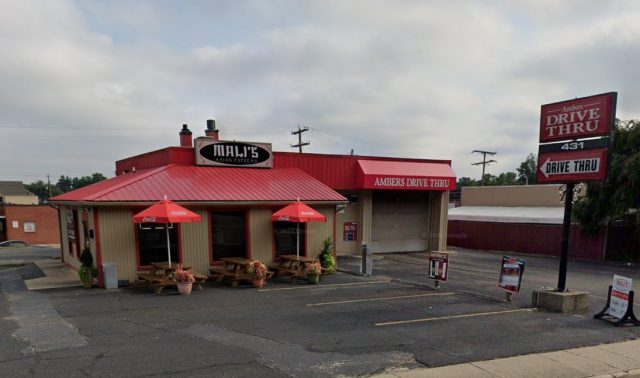 CHILLICOTHE – Around 11 pm on Monday night a 911 call came in from a Chillicothe Drive-Thru saying that they had been held up by gunpoint
When police arrived at Ambers Drive-Thru at 431 Western Ave. they surrounded the location looking for a suspect that was on the run.
Police put out a bolo (Be on the lookout) to Ross County Deputies that aided in the search for a light-skinned African American male, wearing a white hoodie, a mask, black pants, and shoes.
Police reported that the robbery was still under investigation this morning, and did not have a suspect in custody at this time.