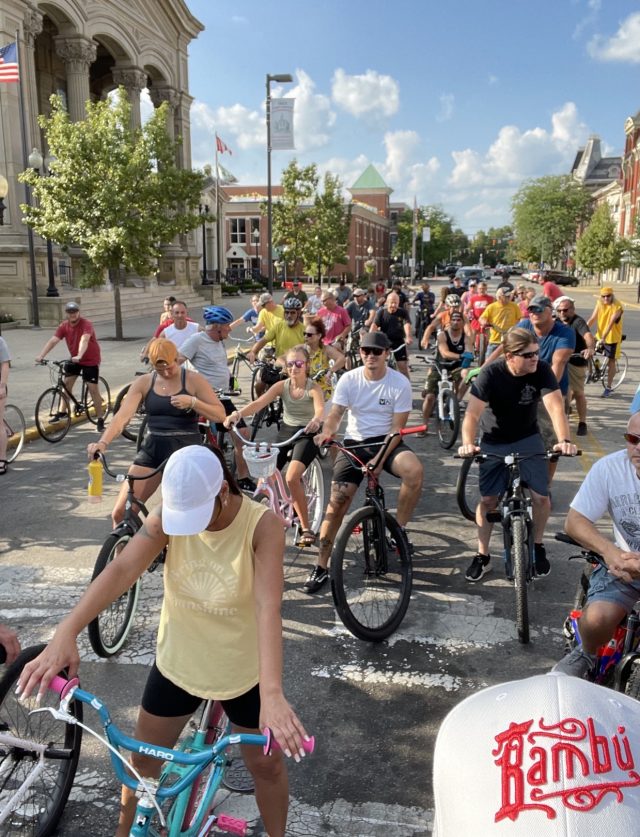 CHILLICOTHE – A large group of people is gathering on Monday nights in Downtown Chillicothe for a fun bike ride.
Called Community ride, the event sponsored by local downtown merchants Fifty west brewing, and River bend Bicycle Shop puts a community of like-minded bike riders who want to just get out and tour the city on bikes.
Owner of River Bend Bicycle Shop Jamie Sharp said that he started riding his bike downtown with his son Braxton a few weeks ago and it grew fast.
"We went from a handful of people to last week we had Seventy Two," said Braxton, "It's just a fun thing to do its community, its exercise, it's fun. Fifty West Brewing Company jumped on with us offered to help support the community event."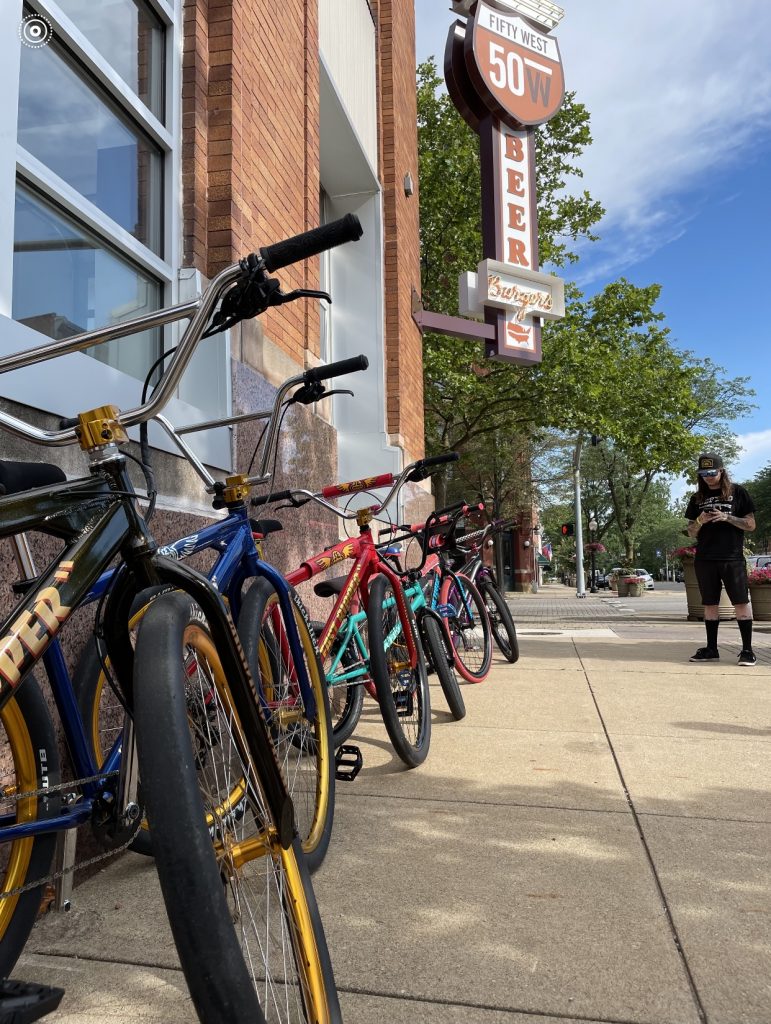 Sharp told Sciotopost that it's a mix of experienced riders and newbies.
"Anyone is welcome, come out and have a blast, we are all riding together which makes it safer. We have kids and people as old as 78."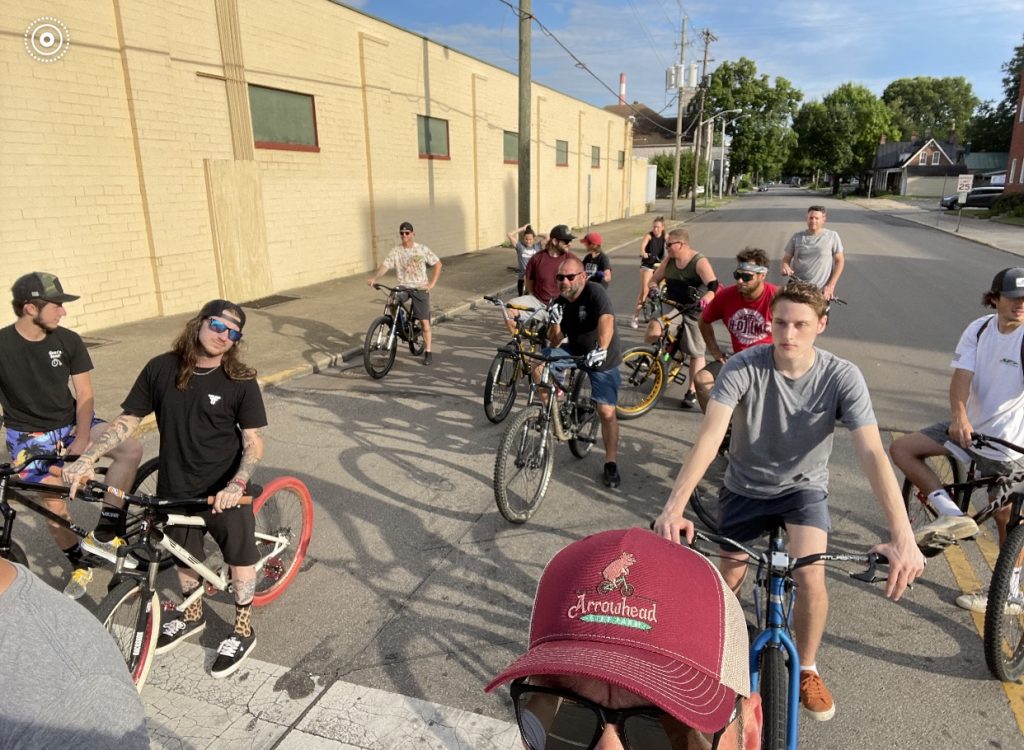 The group meets on Monday at 5:30 at Fifty West, first-time adult riders (21 plus) are eligible for a free beer, and after their 5th, 10th, and 15th ride. everyone checks in and is put into chances for prizes each week.
The group travelers around downtown Chillicothe where they ride the side streets, Main street, Western Ave.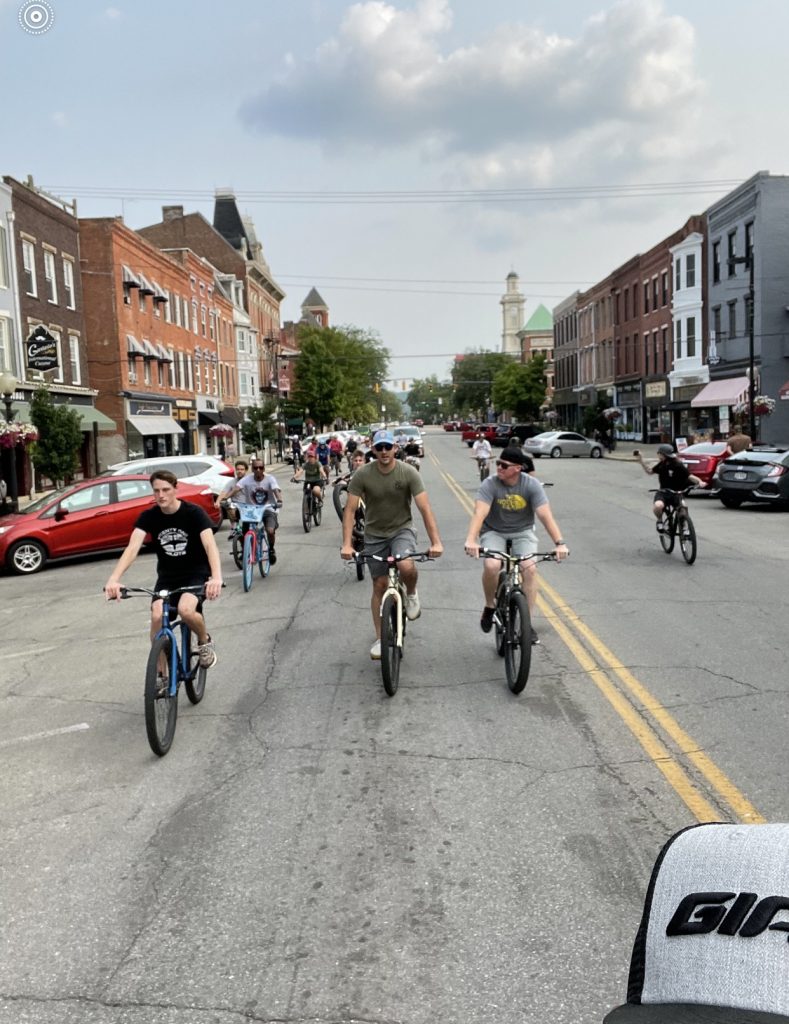 Find the event listing here: https://www.facebook.com/events/1281396688989423/?event_time_id=1281396688989423&action_history=%22[%7B%5C%22surface%5C%22%3A%5C%22messaging%5C%22%2C%5C%22mechanism%5C%22%3A%5C%22attachment%5C%22%2C%5C%22extra_data%5C%22%3A%7B%7D%7D]%22