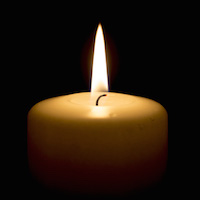 CHILLICOTHE – Zachary I. Potts., 31, of Chillicothe, died unexpectedly September 20, 2019.
Born October 28, 1987 in Chillicothe, he is the son of Charles (Mary Magill) Potts and Teresa (Timothy) Butterbaugh. Survivors include two daughters, Emilee and Haylee Potts; two brothers, Justin (Angel) and Nathan (Clarissa) Potts; a step-brother, Joshua (Sheri) Butterbaugh; the love of his life, Holly Wilson; a special aunt and uncle, Jack and Wendy Allison; and numerous nieces, nephews, and cousins including special cousins, Charles, Chelsie and Jaquay.
Zach loved being in the woods. He enjoyed hunting, fishing and four wheeling.
Graveside services in Charleston Church of the Brethren Church Cemetery (Dunkard Hill) will be announced at a later date. The family will receive friends from 2-4:00 pm Wednesday at Haller Funeral Home & Crematory. Memorial contributions may be made to the funeral home to help with final expenses. His online memorial register is available at https://www.hallerfuneralhome.com