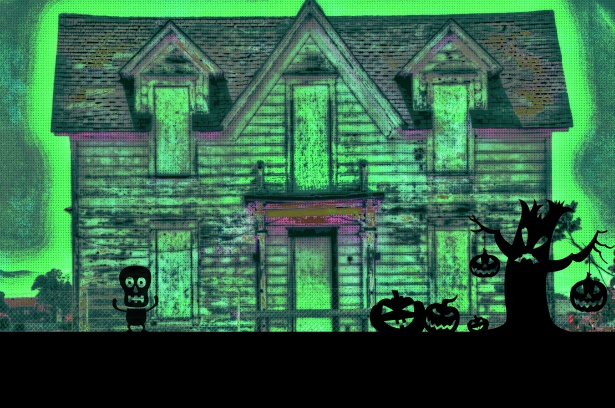 13th Floor Haunted House Columbus
2605 Northland Plaza
Columbus, Ohio
www.13thfloorcolumbus.com
A Night Of Haunting at Hertzler Haunt
930 S Tecumseh Road
Springfield, OH 45506 (one night only Oct 18th 7-10pm)
http://www.clarkcountyparks.org/upcoming-event
A True American Haunt: Birth of a Nightmare
The Miller Building
1587 Grandville Pike,
Lancaster Ohio 43130               https://themillerbuilding.org/true-american-haunt
Akron Schoolhouse and Lab
1300 Triplett Blvd
Akron Ohio
All Hollow's Eve – TERROR TOWN
1449 Greenbush Cobb Road
Williamsburg, OH 45176
https://www.facebook.com/allhallowsevellc
Black Cat Crossing
3774 Eisenhower Rd
Columbus, Ohio
www.facebook.com/Black-Cat-Crossing-1001118189941800/
Bonnybrook Farms Lantern Light Wagon Ride
3779 State Route 132
Clarksville, OH 45113
www.bonnybrookfarms.com
Brimstone Haunt,
472 Brimstone Road
Wilmington, Oh
http://www.brimstonehaunt.com/
Camp-Deadwood
3069 State Route 3
Loudonville, OH
http://www.campdeadwood.com/
Chainer's Field of Screams
16396 Country Rd 25
Anna, Ohio 45302
Dayton Scream Park,
5117 Valley Pike.
Dayton, OH 45424.
http://www.nightmareonvalleystreet.com/
Dead Acres/Haunted Hoochie,
13861 Broad St SW
Pataskala OH 43062
http://www.deadacres.com/
The Dent Schoolhouse
5963 Harrison Ave,
Cincinnati, OH 45248.
Dr. Dekay's House of Screams
312 South 3rd Street,
Ironton, Ohio 45638
www.doctordekayshouseofscreams.com
ETVFD Trail of Haunted Horror
127 Twp. Road 113,
Pedro, OH
http://www.facebook.com/etvfdtrail
Face Your Fears Hotel of Terror
1291 Cold Springs Road,
Springfield OH 45502
http://www.faceyourfearshaunt.com/
Findlay Haunted Ghost Town open Friday and Saturday 10630 County Road 40
Findlay OH
https://www.facebook.com/Ghost-Town-Findlay-Ohio-1525098627787387/
Flannagan's Dublin,
Flannagans Fearfest,
6835 Caine Road,
Columbus, OH
Forest Of Screams Haunted Hayride
1662 Medina Rd (RT 18),
Medina, Ohio 44256
Fright at the Fairgrounds "Haunted Barn" –
1226 Park Rd.
Wellston, OH
www.facebook.com/Fairgrounds HauntedBarn
Fright On Fountain
Backyard Haunt (open 1 night)
801 S Fountain Ave
Springfield, OH 45506
https://www.facebook.com/frightonfountain/
The Haunted Farm
5450 Old Millersport Road,
Pleasantville, OH, 43148
Haunted Ghost Town Findlay Ohio
10630 County Road 40
Findlay OH
https://www.facebook.com/HauntedGhostTownFindlay/
Haunted Hoochie @ Dead Acres
13861 Broad St SW
Pataskala OH 43062
Highway 50 Fright Field
11294 US Hwy 50,
North Bend, OH
Horror Acres Haunted House
6995 Springfield Jamestown Rd
Springfield Ohio
Horror at Dogwood Pass
722 Adams Rd,
Beaver, OH
https://www.facebook.com/Horror-at-Dogwood-Pass-908409412529627
Jail of Terror
46 South 3rd Street,
Newark,OH
Land of Illusion- Haunted Scream Park
8762 Thomas Rd,
Middletown, OH, 45042
http://www.landofillusion.com/
Lewisburg Haunted Cave,-
4392 Swishers Mill Road,
Lewisburg, OH
http://www.hauntedcaveatlewisburg.com/
Logans Gap Camping Resort- Hillbilly Haunted Trail
7074 Scoffield rd.
Ripley Ohio 45167
https://www.facebook.com/Logans-Gap-Camping-Resort-111510975553640/
MAiZE at Little Darby Creek Field of Fright
8657 Axe Handle Rd, Milford Center OH, https://www.facebook.com/TheMaizeAtLittleDarbyCreek/
Maniac's in the Woods
2619 Hoagland Blackstub Road Warren, Ohio 44481
https://www.facebook.com/maniacsinthewoods/
Massacre Mill Haunted Trail
129 Reed Rd
Ansonia, OH
Mitchell Family Haunted HouseMitchell
2236 Forest Ridge,
Hebron, OH
http://www.facebook.com/MichellHauntedHouse
Mount Healthy Haunted Hall
7700 Seward Ave,
Cincinnati, OH 45231
http://www.hauntedhallinfo.com
New Vienna Nightmare Haunted Trail
204 S Second St.
New Vienna, OH 45159.
https://www.facebook.com/events/502652760542066/
Nightmare of Bristol Lake Haunted House
Covedale lane
Amelia, OH
The Nightmare Haunt
11407 st. rt. 669
Roseville Ohio 43777
Nightmare In Nashport Trail of Terror –
7200 Frazeysburg Rd
Nashport Ohio 43830         http://www.nightmareinnashport.com/
Pataskala Haunted Forest
(family oriented)
8838 refugee rd sw
Pataskala Ohio
http://www.pataskalahauntedforest.com/
Pergamum, Inc.
303 W Lytle-Five Points Road
Springboro, OH
http://www.pergamumhaunt.weebly.com/
Portsmouth Jaycees Haunted House
2033 Gallia Street,
Portsmouth, OH
https://www.facebook.com/Haunted-House-Minford-OH-298212509163/
Riverside Jaycees Haunted Castle of Carnage,Trail and Maze
1213 Harshman Rd,
Dayton, OH 45431
http://www.riverside-jaycees.com/
Scary Hollow
1179 Kings Corners East Rd.
Mansfield Ohio 44904
https://www.thebarnyardpark.com/scary-hollow
Slash Moraine
3800 Main Street Wax Park,
Moraine, OH
http://www.slashmoraine.com/index.html
Spookoree
6035 Price Road,
Loveland, OH
www.danbeard.org/spookoree
Terror in the Trees Haunted Attraction
444 Jacobs Cemetery Rd
Lucasville, Ohio
http://www.terrorinthetrees.com/
TERROR MAZE
6988 Springfield Jamestown Rd,
Springfield, OH 45502
http://www.terrorinthetrees.com/
The Backwoods
10701 Campbell Road,
Harrison, OH
https://www.facebook.com/TheBackwoods/
The Haunting at LAYC
65900 Girl Scout Rd
Saint Clairsville, Ohio 43950
https://www.facebook.com/HauntLAYC/
The Trail of Tormented Terror
1700 Dyer Road,
Grove City, OH
https://www.facebook.com/trailoftormentedterror/
The Ware Manor
10083 N Cliff Swallow Court Miamisburg, OH 4534
(open only 1 night a year)
https://www.facebook.com/groups/321648054862622/
Twisted Trails
5719 State Route 73
Wilmington, OH
https://www.twistedtrailshaunt.com/
Wells Township Haunted House
101 Market Street,
Brilliant OH
http://www.wellstownshiphauntedhouse.com/
Wicked Forest
15111 SR 664 South,
Logan, OH
http://www.wicked-forest.com/
The Wilmington Haunted Hollow Ride
1261 W. Dalton Road.
Wilmington, OH
http://wilmingtonhauntedhollowride.com/
WJAA Haunted Woods Presented by WJAA
3759 Old State Rte 32,
Williamsburg, OH 45176
http://www.wjaahaunted.wordpress.com/
Wolf Mountain Entertainment Presents The Freaks Come Out at Night
320 E Main Street, Pomeroy, OH
http://www.wolfemountain.com/up-coming-events.html
Young's Jersey Dairy Haunted Wagon Rides,
6880 Springfield Xenia Road Yellow Springs, OH 45387

ZombiePark at SplatterPark,
5560 County Road 109,
Mount Gilead, OH
https://www.facebook.com/zombiepark.splatterpark/