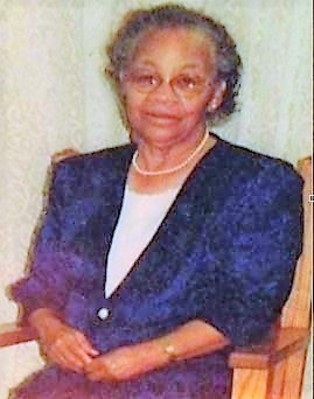 Chillicothe – Aretta C. Valentine, 93, of Chillicothe, passed away Sunday afternoon, September 22, 2019, at Heartland of Chillicothe, following an extended illness.
She was born January 4, 1926 in Jackson, Ohio to the late Elijah and Lou Ellen Austin. On April 28, 1951 she married Chancey Valentine, and together they shared over 45 years of marriage before his passing in December 1996.
Surviving are four children, David A. (Priscilla) Valentine, Chancey O. (Dorothy) Valentine, both of Jackson, Doris C. Valentine, of Columbus, and Barbara E. Dunlap, of Chillicothe; seven grandchildren, David (Bonnie) Valentine, Jr., Clayton (Diane) Valentine, Christina Valentine, Edward Brown, John Winfield III, Brian Winfield, and Christopher Winfield; 14 great-grandchildren, 1 great-great-grandchild; three sisters, Bessie Thornton, Sylvia Tanner, and Connie (Brenton) Austin; and four brothers, George Austin, Homer (Kaye) Austin, John (Carole) Austin, and Richard Austin. In addition to her parents and husband, she was preceded in death by two children, John M. Winfield, Jr., and Janie Valentine; a granddaughter, Evelyn Valentine; five sisters, Gertrude Cousins, Ruth Stewart, Alberta Cousins, Charlotte Vaughn, and Shirley Smith; and three brothers, Elijah Austin, Bonfiles Austin, and Emos Austin.
Aretta was a graduate of Jackson High School, class of 1944. She went on to work as an assembler at G.E. for many years until her retirement in 1978. She was a member of the St. Elizabeth Chapter 6 Eastern Star, and volunteered at the food and clothing bank. She also sang in the Senior Choir and attended services at the Bethel Carr Baptist Church in Jackson, the Zion Baptist Church in Chillicothe, and the Floral Baptist Church in Massieville.
A graveside service will be held at 11:00am on Thursday, September 26, 2019 at the Mt. Pleasant Cemetery in Kingston with Rev. Wayne McLaughlin officiating.
Her online memorial guestbook is available at https://www.hallerfuneralhome.com