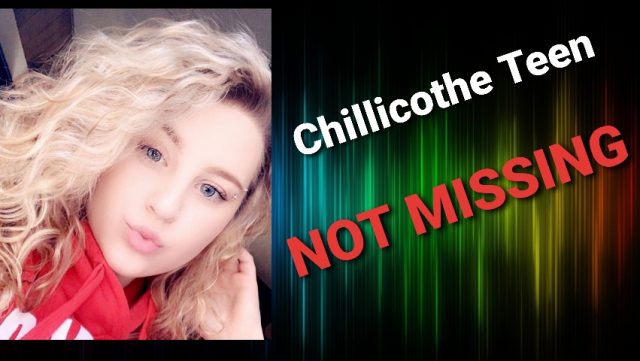 Chillicothe OH- A report about a missing Chillicothe teen has been shared on social media and her custodial guardian would like to set the story straight.

Kleaha Brummett, who has been 17 year old Katelyn Kysors custodial guardian since October 4th and it was made official by the courts on October 15th has attempted to have the report removed with no success. Though Katelyn Kysor was never missing, the article is still being shared on social media as if she were found.

Kleaha told the Scioto Post that this has caused her family much unnecessary worry and fears that the young lady will have to deal with the issues caused by the report for a long time to come.

Kleaha left her shopping trip and met with law enforcement yesterday to dispell the false missing persons report and they informed her that this matter will be taken care of and the report removed from their records.
She also said that law enforcement could not tell her how the child made it to the missing persons database in the first place.