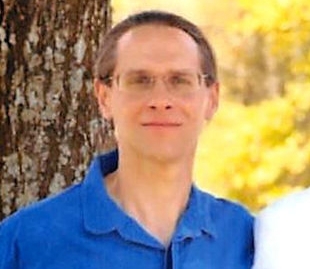 Chillicothe OH- Shawn Coppel, 47, of Columbus, Ohio passed away unexpectedly at his residence on Friday, October 4, 2019.
He was born February 6, 1972, in Chillicothe to Lynn (Coppel) Halasz.
Surviving are his mother, Lynn L. Halasz, of Chillicothe and father, Roger Stancliff, of Pensacola, FL; a brother, Robert (Cathy) Halasz II, of Chillicothe; a sister, Rashelle (James) Bunke, of Chillicothe; many nieces and nephews; aunt, Nancy (Terry) Edgington, of Chillicothe and uncles, Steven Coppel and Richard (Michele) Coppel, both of Chillicothe; a friend, Dr. William Emlich, of Columbus. He was predeceased by his grandparents.
Shawn worked for AEP and was owner and operator of Crystal Sound Imaging and was a U.S. Army veteran. He was a 1990 graduate of Southeastern High School and a 1996 graduate of DeVry University and attended the Recording Workshop in 1993. Shawn enjoyed scuba diving, GEOcaching and the Scioto Valley Amateur Radio Club.
Funeral services will be held 1 p.m. Friday, October 11, 2019 in the WARE FUNERAL HOME with Rev. Robert Butler Jr. officiating. Military rites will be conducted by the Ross County Veterans Honor Guard. Friends may call at the WARE FUNERAL HOME one hour prior to the service on Friday.
You may sign his online register at www.warefh.com