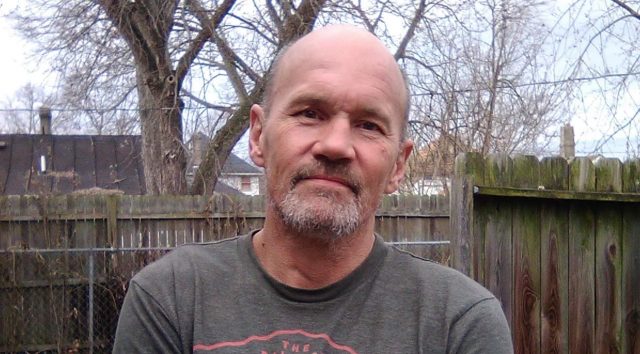 Chillicothe OH- Daniel "Danny" S. Jacobs, Jr., 50, of Chillicothe, died 3:24pm Sunday, September 22, 2019 at OhioHealth Doctors Hospital in Columbus, Ohio from an illness.
He was born July 10, 1969, in Chillicothe, to Daniel Jacobs, Sr. and Rayna Shaw. Surviving are his daughter Blake (Shane) Jacobs, of Chillicothe. Father and step-mom Daniel Jacobs Sr. & Rhonda Jacobs, of Chillicothe. Siblings Rebecca (Randy) Cochran, Todd Jacobs, Heather (Jake) Newman, and Tonya (Andy) Miller of Chillicothe. Adopted sister Ann Frederick of Ky. Grandchildren Shane Whitley III, of Chillicothe. Nieces Rayanna (Brian) Trego, Natalie Jacobs and Cheyenne Klotz of Chillicothe. Megan Gay of Georgia. Nephew Remington Cochran and Chad Muscles Benarth of Chillicothe. Also surviving, his close friend and ex wife, Garnet Keaton Jacobs, of WCH. Many aunts and uncles and cousins. He was predeceased by his daughter Megan Kellough, mother Rayna Shaw, nephew Randon Cochran, and favorite grandmother Clementine "Nanny" Jacobs and grandfather Floyd Jacobs.
Danny was one of a kind. He loved everyone. The light of his eyes were his daughter Blake and grandson Shane. He loved them with all his heart. He was very artistic. Well known for his tattoos! The Tattoo Man!! He was the legendary, Dan the man. He will be Loved and Missed by all who knew him.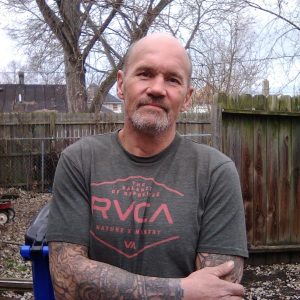 Per request of his family there will not be view hours or a funeral. Danny has been cremated and a Memorial Celebration of his Life will be held for family and friends on Friday, October 18th 2019 from 6pm-8pm at the Carver Community Center (165 W. 4th St, Chillicothe, Ohio 45601). We want to give a Special Thank You to Rhonda's Signature Healthcare of Chillicothe family and all others for their support, prayers and donations.