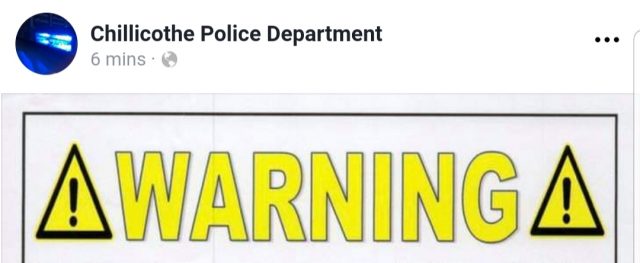 Chillicothe OH- Local Law Enforcement took to social media in this Facebook Post with a grave warning about an increase in overdoses in the Ross County and Chillicothe area.
This is the image they posted.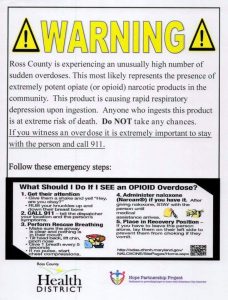 This warning is similar to the one released by the Franklin County Coroner just weeks ago.
The Chillicothe Police Department issued this statement on their social media page, "We have seen an increase in overdose calls including several suspected overdose deaths. We have notified and are working with the Ross County Sheriff's Office, Ross County Coroner's Office and the Ross County Health District."