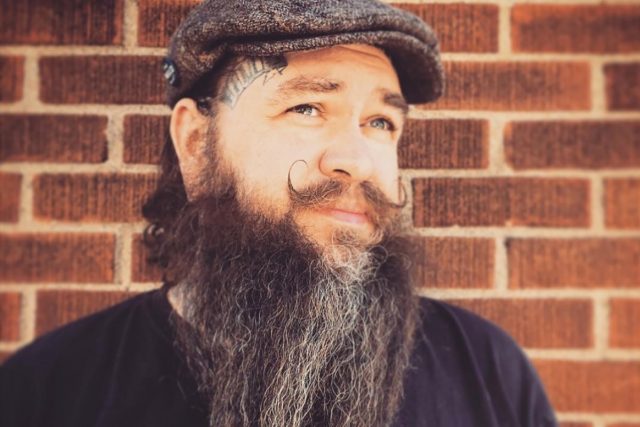 CLICK HERE TO VISIT HIS GOFUNDME AND DONATE
As some of you may already know, Matt has had a series of urgent health issues resulting in many emergency visits to the hospital and being admitted as an inpatient for weeks at a time, making it very difficult to work and provide for his family, Abril and Lucy, as well as keep their tattoo shop open. If you know this family of artists then you know they dedicate themselves fully and live for and off of their work.
Matt is a full time tattoo artist and Abril is a full time fine art painter. Due to undiagnosed type II Diabetes, Matt developed several serious health conditions, one of which resulted in his inability to walk at times and enduring constant pain due to severe nerve damage. There are still medical diagnoses, testing and treatment to be figured out, and in the mean time he remains in a lot of pain. He has been unable to work since June, and due to his condition he might not be able to return. His wife Abril has gone above and beyond taking care of him and providing for the family, but as a self employed artist there are only so many paintings and artworks she can make and sell and it is not enough to keep up with their incoming bills and it's depleted all of their savings they had. Matt's disability claim has currently not been approved, and it could be months before they see any financial relief from it.
As much as it pains them to ask for help, they definitely could use all they can get right now and extend their heartfelt gratitude to any who can help or share this, and promise to pay it forward in the future when this difficult chapter is finally behind them.
Click here to visit Matts GoFund me