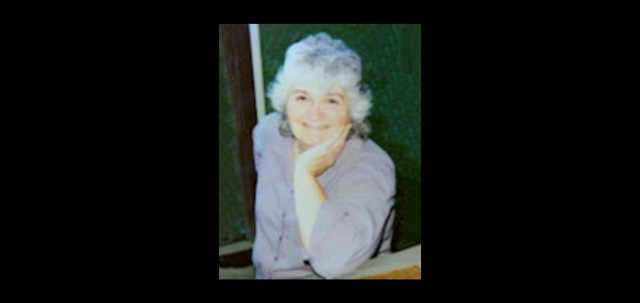 Chillicothe OH- Cheryl Helene (Skaggs) Rucker, 74, of Chillicothe, died at 3:14 p.m. Thursday, November 14, 2019 at her residence following a very long battle with Chronic Lymphocytic Leukemia (CLL).  She passed away in the presence of her children, their spouses and their father Jerry.
She was born December 10, 1944 in Chillicothe, to the late Landon and Reba Messer Skaggs.  On October 12, 1962, she married Jerry Michael Rucker, who survives.  They were married for 30 years, and although they were no longer married, he remained her good friend until the very end.  Thank you to Arizona (Hardin) Rucker, his wife for being supportive in these last few months and helping him to be able to visit with her daily.
Surviving are her children; Lawrence Relann Rucker, Iva Ann (Timothy) Lewis, Michael Lee (Billie) Rucker, and Crystal Helene (Richard) Baer Jr.  all of whom reside in Chillicothe.
Cheryl was a very proud grandmother of Chasity DeAngelo, Relann Rucker, Garrett Lewis, Micah Rucker, Caitlyn Rucker, Jessica Bowling, Scott Bowling and Jason, Cindy, Sandy and Sara Baer.   She was also blessed with 25 great grandchildren.  She was predeceased by her grandson Clayton Rucker, whom she loved very dearly.  She is also survived by a brother; Ernie (Ruth) Skaggs, sisters Linda Basye, Lorrie Skaggs, Janet (James) Strawser and Sue Montgomery.  She was predeceased by her brother Farris (Buck) Skaggs & His wife Lucinda Skaggs, a Sister Betty Dutchess Gillium and a stillborn brother Richard Skaggs.  She has very many nieces, nephews and cousins still living, as well as some who have passed on.  She had a love for everyone in her family, so much so that they all knew it by how she showed them throughout her life.
To know Cheryl, you knew she had a passion in her heart for the Lord Jesus Christ.  She shared her love for Him with anyone and everyone.  When she left her earthly body, there was absolutely no doubt that she entered into the presence of her Savior.   She was a member of Sugar Run Church for many years and had some wonderful friendships with others there.
She had a love for Elvis Presley and the Cincinnati Reds.  If you were to ask her about either, she would've been more than happy to tell you about them!  She also loved to crochet, it was her special gift that she shared with so many.  She would make afghans or house slippers in the favorite color of whomever she gave them to.  In September of 1997, she started her Courier Service business which will continue to be in operation. It has become the livelihood for a total of 18 courier drivers.  22 years later and it's still going strong.  We are all so proud of her drive to change people's lives for the better.  She didn't just talk about making a difference.  She did it, and she gave God the glory for it all.
The family would like to make special mention of some people who have made this journey with Cheryl better, just by taking the time to care. 
Thank you to Dr. Richard Villareal for his kindness and care shown to her at a time when we were unsure of what was taking place with a severe reaction to a cancer drug.  Thank you to Dr. Jack Berno and his office staff for always listening and addressing the needs she had so constantly.  Thank you to the Adena Cancer Care Facility, Dr. "Rom" for seeing her while she was admitted. Thank you to Adena Home Care & Hospice, everyone was so caring and kind.  Thank you to Sandy Baer for being her caretaker through the week, you did such a wonderful job.  Grandma knew that you loved her, and she loved you.   Thank you to her neighbor Dave Wood for always having her best interest in mind and keeping an eye on her and her home while she would be away. 
Funeral Services will be held 1 p.m. Sunday, November 24th, 2019 in the WARE FUNERAL HOME with officiating done by Sugar Run Church's Pastors Larry Leasure & John Rhoads with special speaking by Rev. Randall L. Rinehart.  Burial will follow at Huntington Township Cemetery.  Friends may call at the WARE FUNERAL HOME from 5 to 8 p.m. Saturday, November 23rd.  Friends and family will gather after the burial at Transparent Ministries, located at 64 Enterprise Place Drive, Chillicothe, for a time of laughter and remembrance of her beautiful life.
You may sign her online register at www.warefh.com