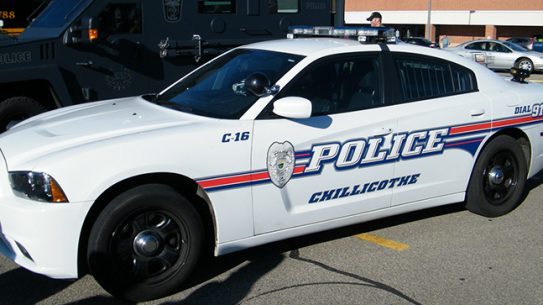 Chillicothe – Police arrested a man who was found on Sugar Street stumbling to get away from crashing a car into a home.
According to the Chillicothe police department on Friday, December 2, 2022, around 2 am, a Chillicothe officer was patrolling the area of Sugar street when he observed a male that was stumbling and very unsteady on his feet, he also had blood on his face. The officer stopped and questioned the man, while questioning the man dispatch informed the officer that he was the owner of a vehicle that just crashed into a home on Eastern Ave. When presenting this information to the suspect he became irate and had to be placed into the patrol car.
Police then took the man back to the scene of the crash located at 400 block of Eastern ave where a gray 2009 Mazda registered to, 33-year-old Alfredo Hernandez was totaled.
"The car was totaled and had damage to the front and both sides with
driver-side air bags deployed. The house had damage to the front porch and front windows," police said in the report
Police said that the vehicle was westbound on Eastern Ave and hit the railroad tracks at a high rate of speed when he crossed over the tracks his car went airborne causing him to lose positive control he then left the roadway and struck the home.
Inside the home were four people who were sleeping during the incident including two juveniles. None were injured in the crash.
Occupants of the home stated that when the vehicle crash happened it shook the home and woke everyone up. When they went outside the man cursed at them and left the scene.
33-year-old Alfredo Hernandez refused field sobriety tests at the scene but police had enough evidence to charge him with OVI, Failure to
control and leaving the scene of the crash. He was taken to Ross County jail and booked in.