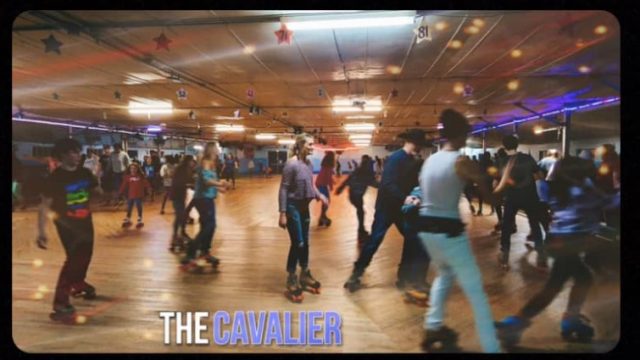 CHILLICOTHE – Heres an opportunity for you to bring back your childhood and skate to the music you loved as a kid and remember the good times.
A late-night fire in the summer of 2012 claimed local Skating rink Circle D leaving a void of memories for people locally. Since then locals have asked for a place to skate. Cavalier Skating Rink in Chillicothe is now offering that.
Located at 14978 Pleasant Valley Rd, Chillicothe, the 18+ party will happen on Monday, March 27th from 7 to 9 pm and will only play music from your childhood era. Along with skating, they offer games and fun.
The first Cavalier Skating Rinks was opened in 1940 by the Ernest and Freda Whetsel family in rented buildings in Washington Courthouse and Hillsboro Ohio. The rinks were closed in 1943 when John and Robert Whetsel and Robert Ward were called to service in World War II. After the war, the Whetsel family operated traveling portable skating rinks throughout the country and finally decided to build a permanent location in Jackson, Ohio in 1949.
The Chillicothe, Ohio Cavalier Skating rink was built the next year, by Ernest and Freda's daughter and son-in-law, Roberta and Bill Breakfield, and has remained a family-owned and operated business at that location since 1950. The Cavalier Skating Rink in Chillicothe is now co-owned and operated by Roberta Breakfield's daughter, Karen Cheeseman, and Karen's daughter, Christina Wolford.
The Cavalier remains open today and offers both private parties and public skating sessions for all occasions.