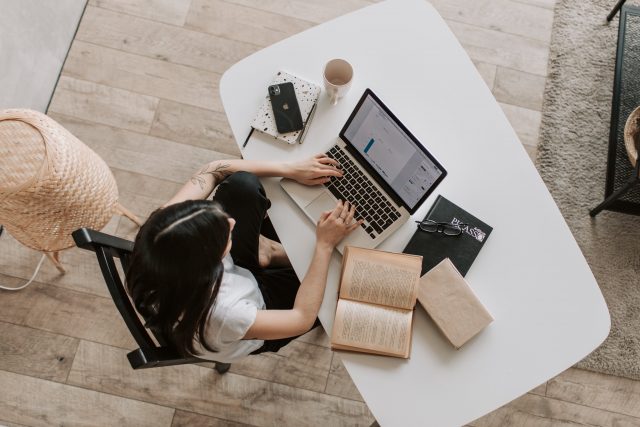 Tutorials are a great way to learn new skills and gain knowledge. But how do you know which ones are best? It's easy to find yourself overwhelmed with options, especially if you're looking for more specialized tutorials for your particular needs.
The key is knowing the right questions to ask when searching for a tutorial that will help you achieve your goals. Here are some tips on how to pick an online tutorial:
Consider the Level of Difficulty
Online tutorials can range from beginner-level to advanced, so it's essential to choose a tutorial that matches your current skill level is important.
Look for tutorials that provide clear information about the level of difficulty and any prerequisites needed to succeed in the course.
If you're not sure where your skills fall on this spectrum, ask yourself: "What am I hoping to learn?" If you want help with basic grammar or sentence structure, then an introductory tutorial might be best for you. If you have more advanced needs in writing essays or research papers (or even both), then finding something more advanced may be ideal for meeting those goals.
Look for Tutorials That Match Your Learning Style
According to Daily Infographic, some people learn best by reading,, some by listening, and some by doing. But the processing of information is much more than just how you take in information. Based on brain processing information, there are seven kinds of learning styles. These include:
Auditory
visual
Verbal
Logical
Physical
Social, and
Solitary
How best the tutorial matches your learning style can be known after attending some of its sessions. The best fit you have will give you the best results with the least effort.
Look for Tutorials That Are Easy to Navigate and Understand
When you're looking for the best online tutorials, look for ones that are easy to navigate and understand.
For example, Desiree's Baby is a short story by Kate Chopin that explores the complex issues of race, identity, and social status in the American South during the antebellum period. It is often studied in literature courses to analyze the author's use of symbolism, characterization, and irony to convey its themes.
Now, let's say you have to write an essay on the themes used in Desiree's Baby. You can use a platform like SweetStudy for a better understanding of the story.
SweetStudy's summary for this book is simple to understand, with a navigation menu right at the top that gives the overview, analysis, characters, quotes, author, and Q&A about the book. So it's easy for literally anyone to get the information they need about the book in an instant.
The site has a clean and straightforward layout, with clear menus and categories that help users find the content they need quickly. The website also provides a search bar to assist users in finding specific topics or courses.
Additionally, SweetStudy includes informative descriptions of each course, highlighting the main concepts and topics covered. The website prioritizes user experience by providing a user-friendly interface that is easy to navigate and understand.
Whether you're looking for a math tutorial or need help with a history essay, make sure you choose a platform that's intuitive and user-friendly.
Look for Tutorials With a Strong Reputation
You can learn a lot about the quality of an online tutorial by looking at its reviews and ratings. If there are many positive reviews, this is a good sign that the tutorial will meet your needs.
However, you should also look at how many followers the tutorial has garnered on social media platforms such as LinkedIn or YouTube. The more followers there are, the more likely it is that other people have found value in this tutorial and recommended it to their friends.
Look for Tutorials That Are Regularly Updated
If you're looking for tutorials, it's important to make sure that the content is regularly updated. If a tutorial hasn't been updated in a while (or ever), it may be out of date and no longer relevant.
If you find yourself on a tutorial website with an older tutorial on a topic you want to learn about, don't worry. Just look at the date of publication and see if there are more recent posts on the same subject. If there are, those will likely be more accurate than what you're seeing now, and could even give you ideas for projects or experiments of your own.
Look for Tutorials That Offer Flexible Pricing Models
According to NBC News, private educators are something that most Americans cannot afford. While some are ready to dip it into their savings to provide undisrupted education for their children, for millions, spending around USD 2,800 more a month on in-person learning is not easy. But most people are not happy with the options provided by the school.
Online tutoring, therefore, is beneficial for students who are cost-sensitive as it costs only a fraction of the in-person tuition.
When you're searching for tutorials, look for ones that offer flexible pricing models, including free options for at least some content. This can be a good way to test out a new tutorial and see if it is worth paying for.
Conclusion
According to Grand View Research, the increased adoption of smartphones is driving the worldwide adoption of online tutoring services. Its market size was worth USD 6.57 billion in 2021 and is expected to grow substantially at a compound annual growth rate (CAGR) of 14.7% between 2022 to 2030. The method has helped both learners and tutors to increase their efficiency.
The best online tutorials for students are easy to find, affordable, and can be accessed anywhere. They also allow you to study at your own pace and schedule so that it works well with your busy life as a student.
With so many options available today, you must use the right ones that will help you achieve your learning goals while saving time and money in the process.