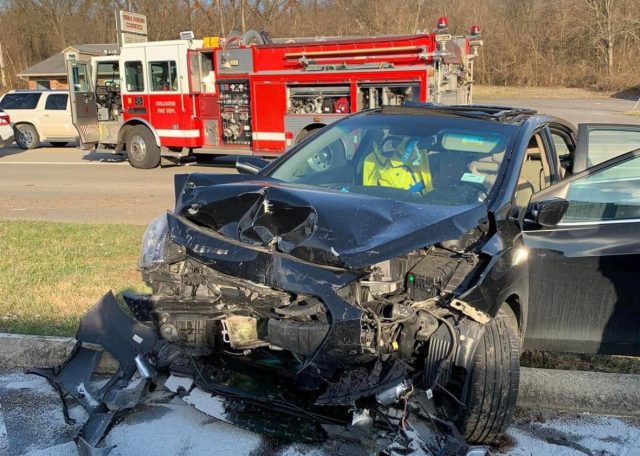 CHILLICOTHE – Around 4:30 pm on Sunday a driver lost control of her vehicle and ended in the parking lot of a popular bowling alley.
According to reports, the driver was heading Southbound on Bridge street in a black sedan when she fell asleep jumped a curb, and ran into a parked Toyota truck that was parked in the Shanee Bowling alley located at 701 North Harrison Ave.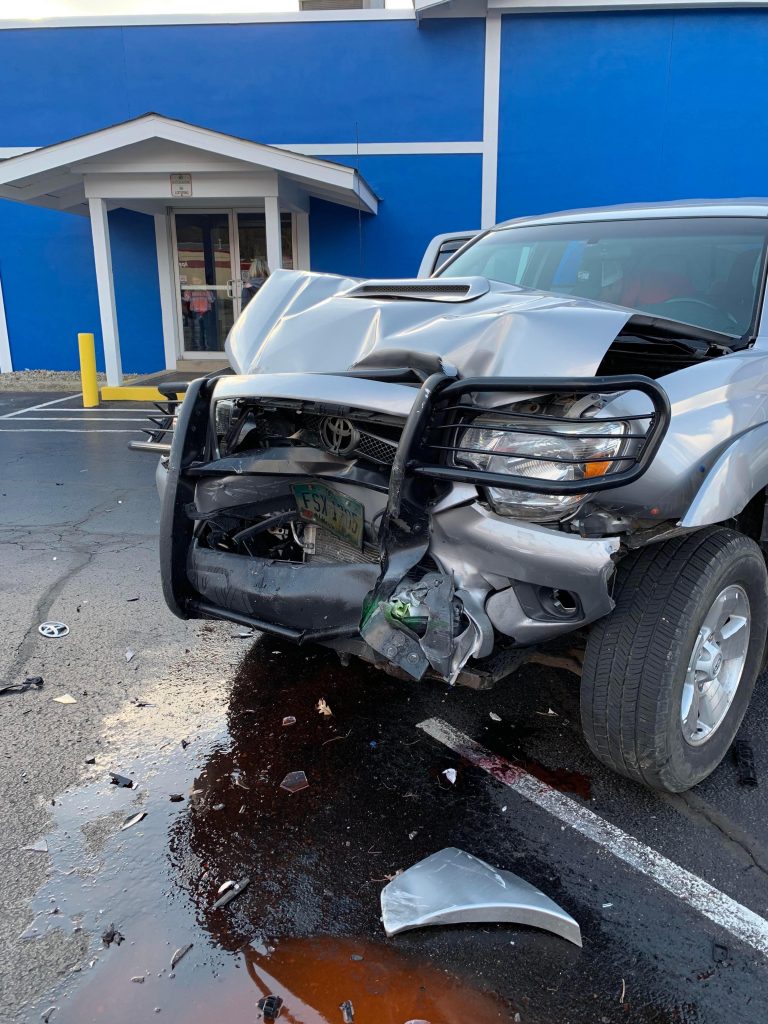 The driver and two children were transported to Adena in unknown condition. There was no driver in the second vehicle.
Both vehicles were a total loss.