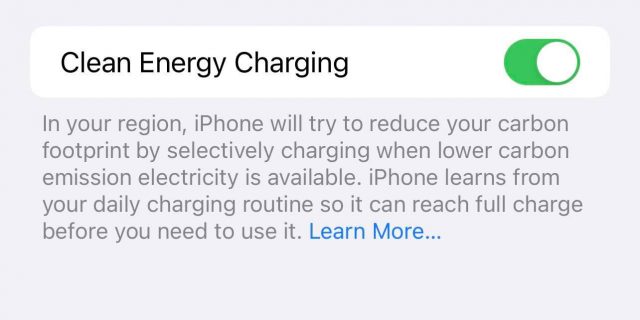 US – Apple is taking steps to reduce its carbon footprint by aiming for phones to only charge when renewable energy is available and this feature is most likely already turned on, on your phone.
With iOS 16.1, your iPhone can try to reduce your carbon footprint by selectively charging when lower carbon-emission electricity is available said the company, and during the recent update, they automatically turned it on by default settings.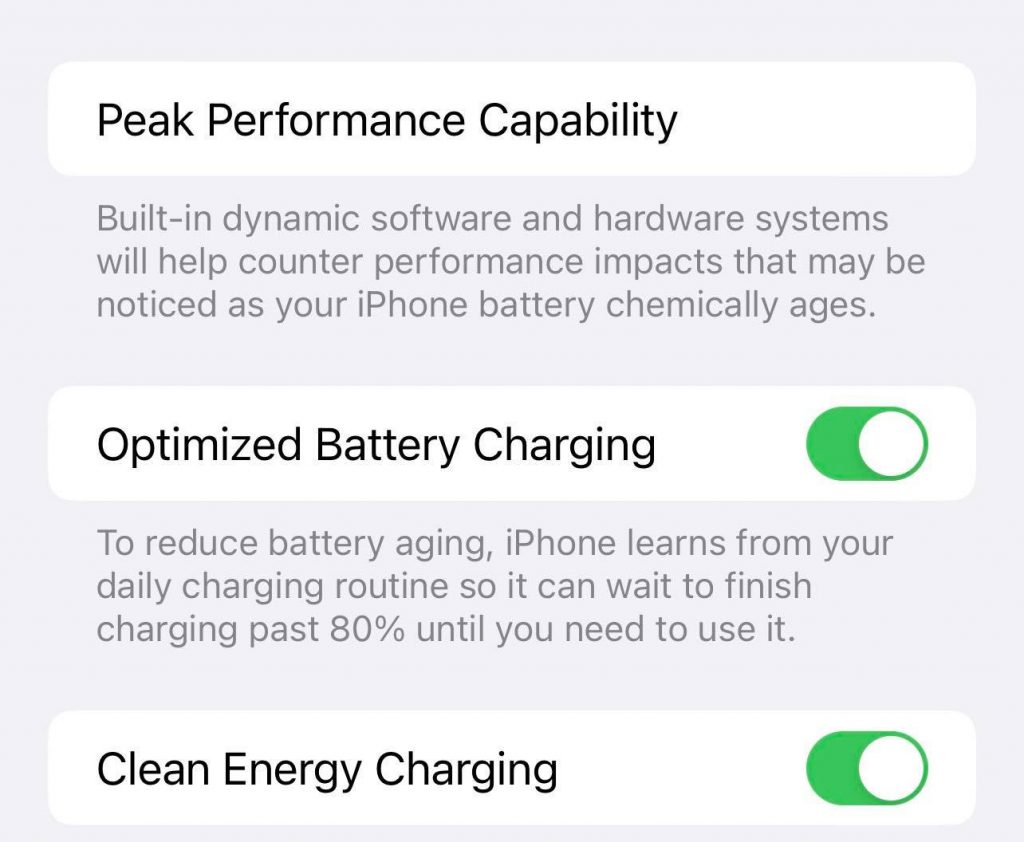 The feature doesn't doesn't engage if your charging habits are variable or you're in a new location, such as when you travel. If you do not have your location settings turned on for the Clean Energy feature it may not activate.
"When Clean Energy Charging suspends charging, a notification on the Lock Screen says when your iPhone will be fully charged. If you need to have your iPhone fully charged sooner, touch and hold the notification and then tap Charge Now."
To see where this feature is or to turn it off go to Settings > Battery > Battery Health & Charging