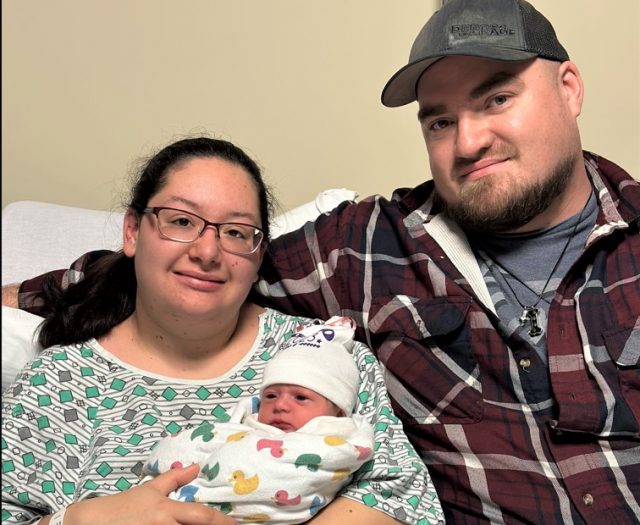 CHILLICOTHE, OH (January 2, 2023) – Across much of Ohio as New Year's Day began, multitudes of Ohio State University Buckeye fans found themselves glued to a pair of televisions or a split screen showing two notable events happening simultaneously.
One involved the ball in New York's Times Square lowering toward the start of 2023, while the other was of Ohio State attempting what had the potential to be a game-winning field goal in a college football national semifinal game.
For Chillicothe residents Sierra Newland and Paul Hammond, however, the flipping of the calendar to January 1 was spent at Adena Regional Medical Center on something of much greater impact for their family — preparing to welcome their first child. At 9:44 a.m. New Year's Day, that wait ended as their daughter, Penelope Jean, became Adena Health System's first baby of 2023.
"It went really great," Sierra said of her labor and delivery experience at Adena. "Everyone was very responsive to my needs and super nice. I was really grateful for them."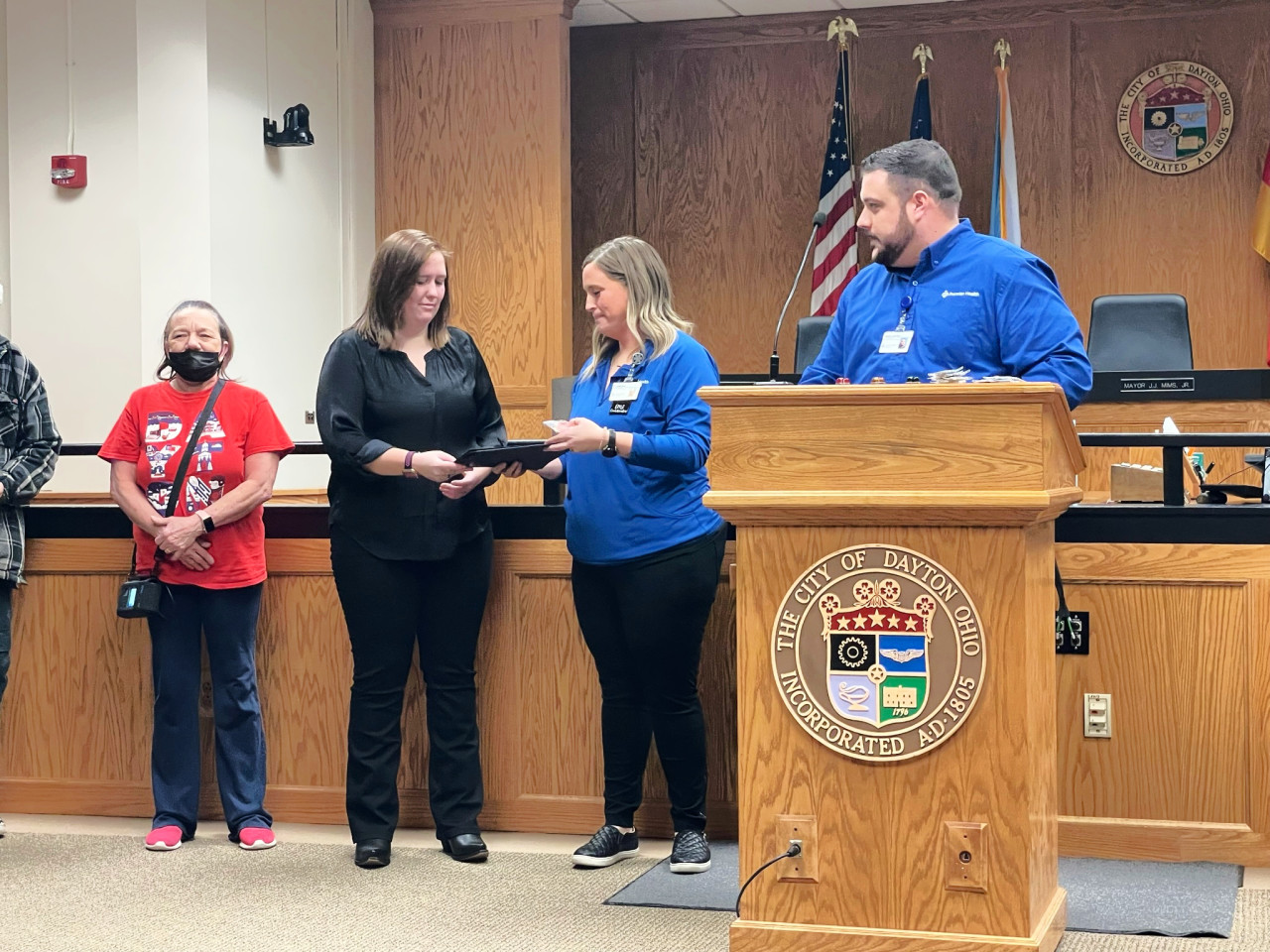 p>