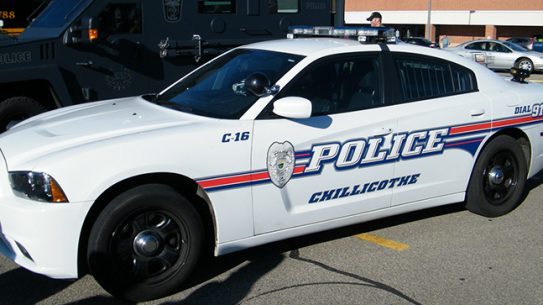 CHILLICOTHE – Chillicothe police were called over the weekend to a store that reported a man walked into the Sally's beauty supply took an expensive item in front of the employee and then just walked out threatening her.
According to Chillicothe Police, they were called to North Bridge street Sally Beauty Supply for a robbery on Saturday around 5:45 pm. When police arrived the employee described the robbery as two men one black and one white came into the store with masks on. The black male went to the back where the expensive clippers are, the employee said she followed him to see if he needed help, that's when she saw him pick up a 179.99 pair of professional clippers look at her, and put them in his pants. She immediately confronted the man and told the man to put the clippers back and leave the store. The man then got aggressive with her asking her, "Who the F_ck you think you are," then the male started walking towards the door, and before she was able to move out of the way the man shoulder-checked her. While he slowly left the store he made several threats to the employee saying that she needs to watch her back and that he'll be coming for her. On his way out he said that he "would come back and kill her later."
The man went to a Uhaul where he got in, when the employee walked into the store she saw the white male, run past her and out the door, unknown if he had any items also.
The black male was described to be a heavier set with a bald head and was said to be wearing all black. The white male was described to be in his late 20s with several face tattoos (One noticeably over his left eye). The white male was said to be wearing a white t-shirt over long cargo shorts with tennis shoes, both were wearing masks, and left in a Uhaul van.