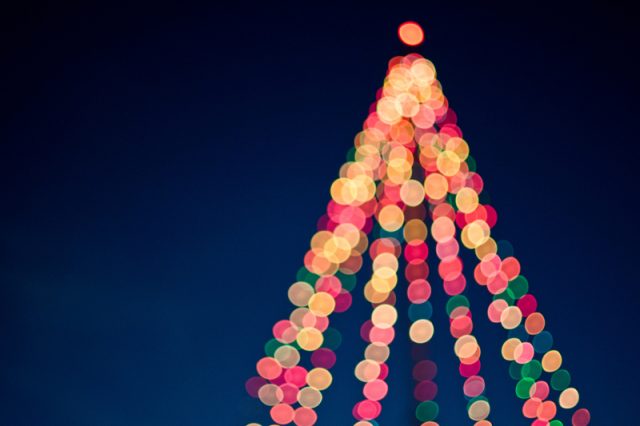 CIRCLEVILLE, OHIO – The holiday season is a special time for remembering friends, family and those who have inspired us. The OhioHealth Berger Hospice Light Up a Life tree lighting ceremony and services offer a meaningful opportunity to celebrate the lives of loved ones while raising awareness and financial support for OhioHealth Hospice.
Held annually for more than 30 years, the Light Up a Life Tree Lighting Ceremony and Service will take place on Sunday, December 4, 2022 at 7 p.m. at the Pickaway County Courthouse and conclude at Circleville Presbyterian Church.
Donations to Berger Hospice support the programs and bereavement services of Berger Hospice in the Pickaway County community. The 2022 event has already raised over $5,500. There's still time to celebrate your loved one by supporting OhioHealth Hospice's work to comfort patients and families. Although the deadline has passed for additional names to be read at the ceremony, OhioHealth will notify the family member(s) of the person in whose honor or memory you make a gift.

Event details
Tree lighting ceremony
Sunday, December 4, 2022 at 7 p.m. at the Pickaway County Courthouse. Immediately following the ceremony, attendees will proceed by candlelight to Circleville Presbyterian Church for a service.
Pickaway County Courthouse 207 S. Court St.
Circleville Presbyterian Church 134 E. Mound St.
About OhioHealth  
Based in Columbus, Ohio, OhioHealth is a nationally recognized, not-for-profit, charitable, healthcare outreach of the United Methodist Church.  
  
Serving its communities since 1891, it is a family of 35,000 associates, physicians and volunteers, and a network of 12 hospitals, 200+ ambulatory sites, hospice, home-health, medical equipment and other health services spanning a 47-county area.  It has been recognized by FORTUNE as one of the "100 Best Companies to Work For" 14 times since 2007. 
  
OhioHealth hospitals include OhioHealth Riverside Methodist Hospital, OhioHealth Grant Medical Center, OhioHealth Doctors Hospital, OhioHealth Grady Memorial Hospital, OhioHealth Dublin Methodist Hospital, OhioHealth Hardin Memorial Hospital, OhioHealth Marion General Hospital, OhioHealth O'Bleness Hospital, OhioHealth Mansfield Hospital, OhioHealth Shelby Hospital, OhioHealth Grove City Methodist Hospital and OhioHealth Berger Hospital. For more information, please visit our website at www.ohiohealth.com.