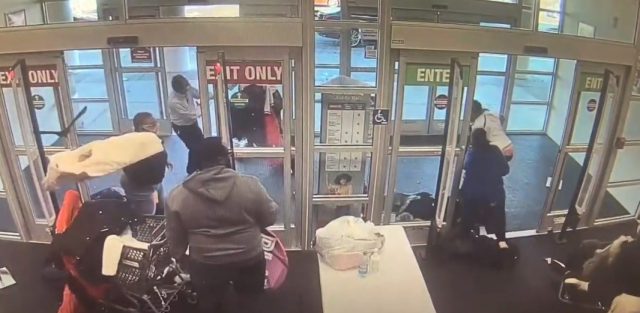 COLUMBUS – Columbus Division of Police release a video of a shoplifting crime that turns into a robbery and assault after two women fill carts full of goods and then attempt to walk out of the store.
According to police on October 30, 2020 at 7:04pm and October 31, 2020 at 3:33pm, shoplifters stole merchandise from Burlington at 3575 W. Dublin Granville Rd. and they assaulted employees who tried to prevent the theft.
In one case, a female suspect pepper sprays two employees as she attempts to leave the business (exit). One employee tries to shield himself with one of the suspect's stolen coats. The suspect assaults the employee as a female accomplice (braided hair) continues to walk out of the business (enter) stealing items and fighting off employees.
Watch the video here