ASHVILLE – Around 7:50 pm on September 20th fire department received a 911 call from Ace Hardware in Ashville located on 752 just outside of the city of Ashville. The call was for a SUV vehicle that was fully engulfed in flames.
According to a witness, "A teenage boy was driving and he stopped because he thought the car smelled hot and he saw smoke. After he pulled into Ace parking lot he looked back behind him and saw that the back seat of the vehicle was on fire."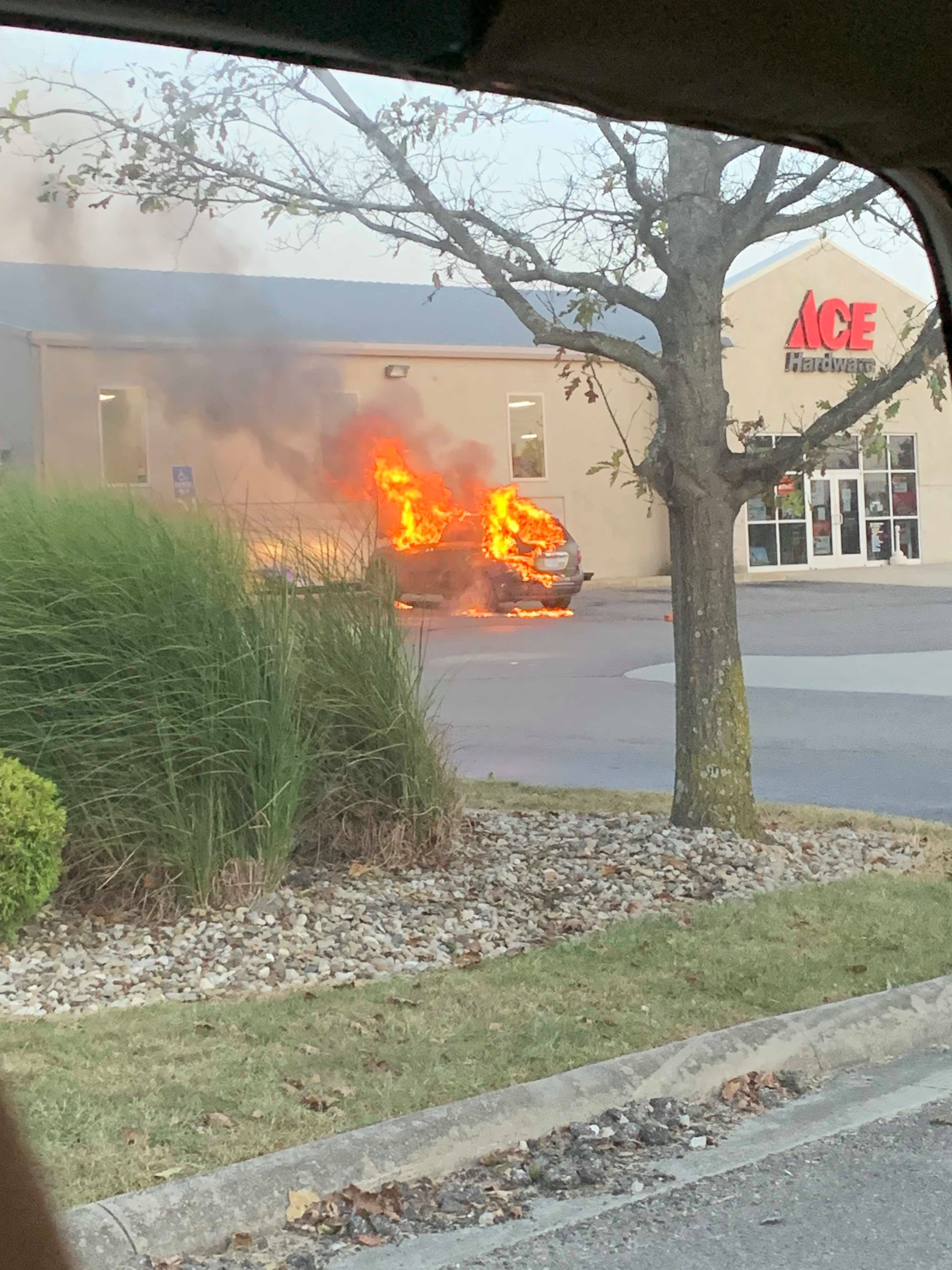 Harrison fire department had a quick response, they are located just about a mile from the location, but the vehicle was still a complete loss.
The juvenile in the car was not hurt and he was the only occupant of the vehicle.