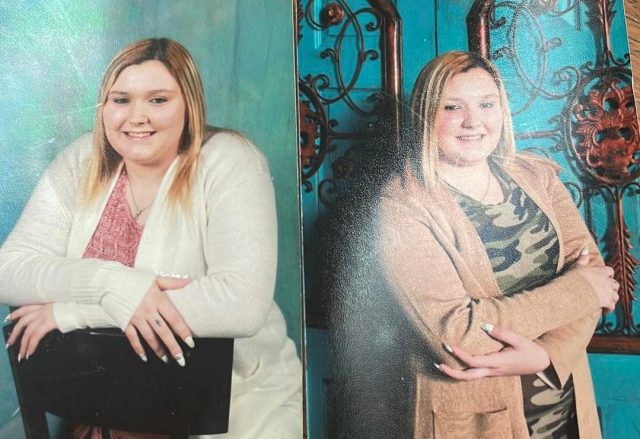 Bryanne Marie Stonerack 21, died Tuesday, October 11, 2022, in a Car accident. She was a loving daughter, sister, aunt, and friend.

Bryanna was born on September 20. 2001| in Circleville, Ohio to Lisa Collins, Eric Call (Brian Stonerock)

She received a tech in Auto body (from Pickaway,- Ross Vocational School
and graduated from Circleville High School. She was a home health aid
to Katie (Brad) Schenider. She had a passion for taking care of others and being with her mother.

Bryanna was preceded in death by grandparents: Norma and Russell Collins, Grandma Linda Collins, and grandpa Sam Stonerock. She is survived by her mom Lisa Collins Eric Call (Brian Stonerock) Her grandpa Larry Collins (Judy Phillip) Grandma Debbie Stonerock Brothers Jordan (Cheryl) blazer, Harold Blazer (Madison Brown) half-sister Erica Stonerock, Aunts + Uncles Larry/Charlette) Collins, Lee Collins, Willie Stonerock, Samuel Stonerock, and stepfamily Climers. She had amazing cousins Brent, Jenny, Rusty Makayla, Landin, Zack, Kyra, Kortney, Seth, Mikayla, Josh. She was an amazing Step-mom to Franklin Rivas IIII Bryanna was an amazing aunt to McKenna, Charlie, Elizabeth, liliana, Aria, Nyla, Kohen.

She always wanted to be a mother and loved Kids and was always
there for you if you needed her. She will be missed by many friends and family.
A Showing will be held on Tuesday, October 18, 2022, at Wellmans Funeral Home From 2-4 pm at 1455 North County Street Circleville, Ohio Flowers and Money can be sent to the funeral home till 1 pm.