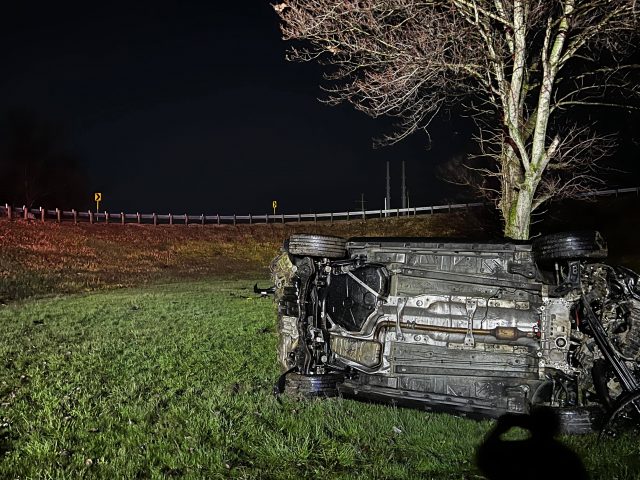 Pickaway – Emergency squads responded to the area of US-23 and SR-22 for a vehicle that jumped over the embankment and into some water around 7:30
According to Law Enforcement on the scene, a male driver of a Volkwagon was heading Southbound on US-23 at a high rate of speed and attempted to merge onto the off-ramp to SR-22 by Downtown Circleville. The driver lost control of the vehicle because of the high speed and left the roadway. He then hit a dip between the on and off-ramps and went airborne crossing the on-ramp and jumping the guardrail into a steep embankment crashing and rolling the car. The vehicle traveled around 300 feet.
The driver was pinned inside the vehicle.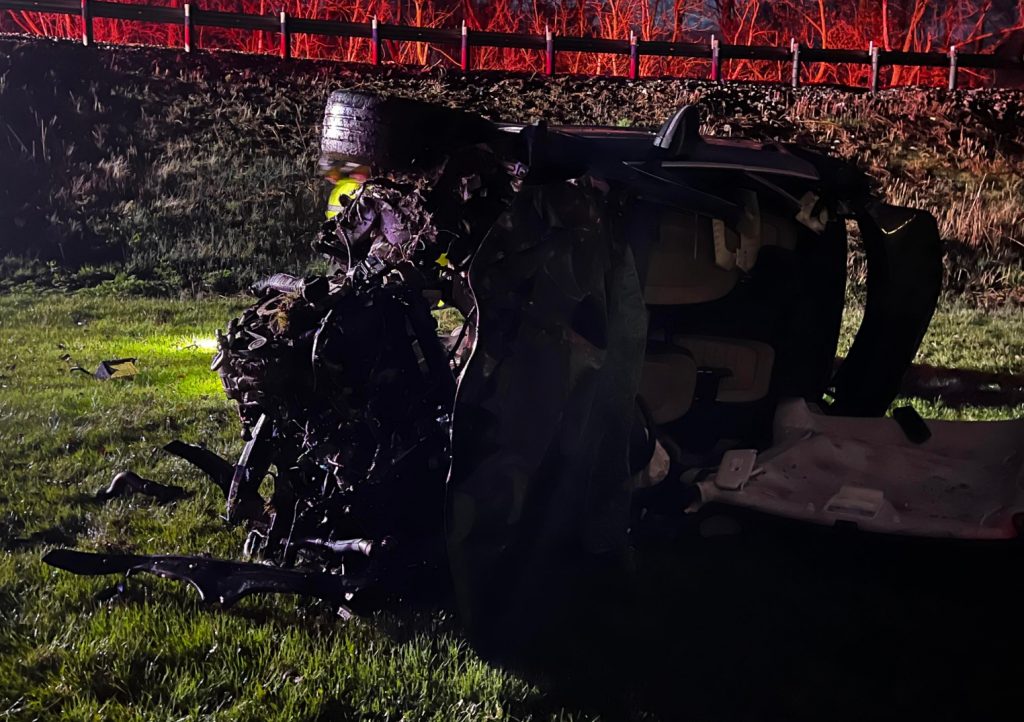 Pickaway Township arrived on the scene and extricated the man, and transported him to Grant in serious but stable condition. Law enforcement on the scene reported that he was alert and talking. He was wearing his seatbelt.
Law enforcement reported that speed was a factor in the crash, but the crash is still under investigation.
Pickaway Township Fire Dept. Chief 201Engine 201Ladder 201
The Circleville Fire Department Lt. 101Engine 1Medic 1Medic 2
Harrison Township Fire DepartmentMedic 801
Pickaway County Sheriff's Office