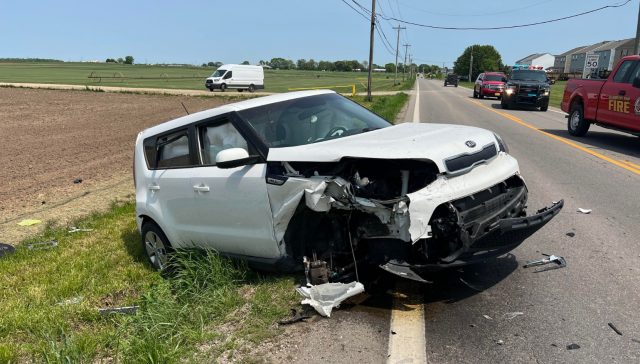 South Bloomfield – A two-vehicle crash occurred around 2;20 pm on Thursday that has one vehicle roll over.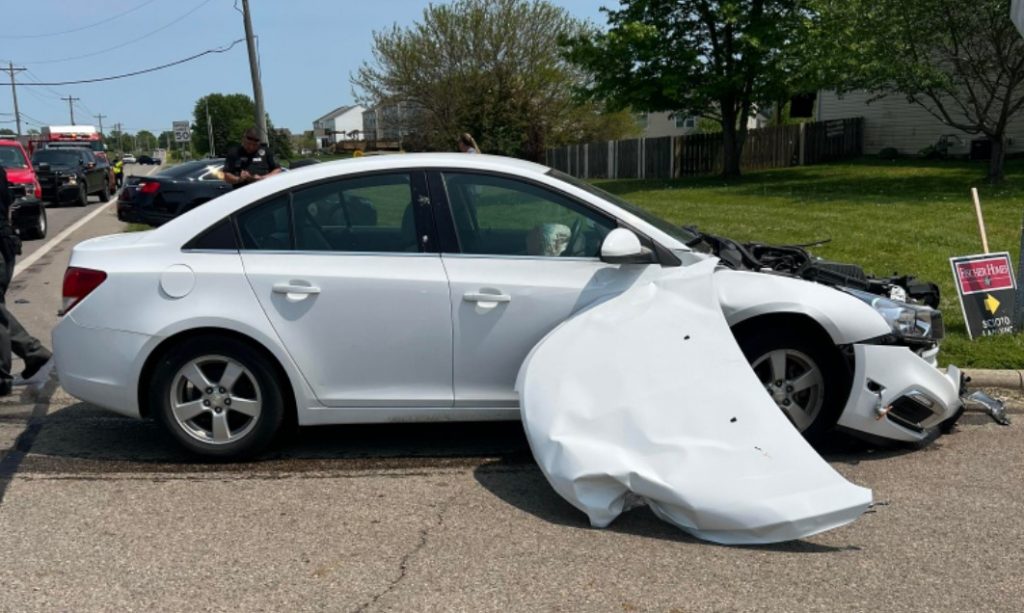 Accoridng to law enforcement on scene two vehicles crashed at the intersection of Scioto Landing Blvd and 316 when the driver of the Chevy Cruise failed to yield at the intersection and pulled into the path of the KIA Soul that was driving eastbound on 316. The KIA left the roadway and rolled over and came to rest beside the roadway.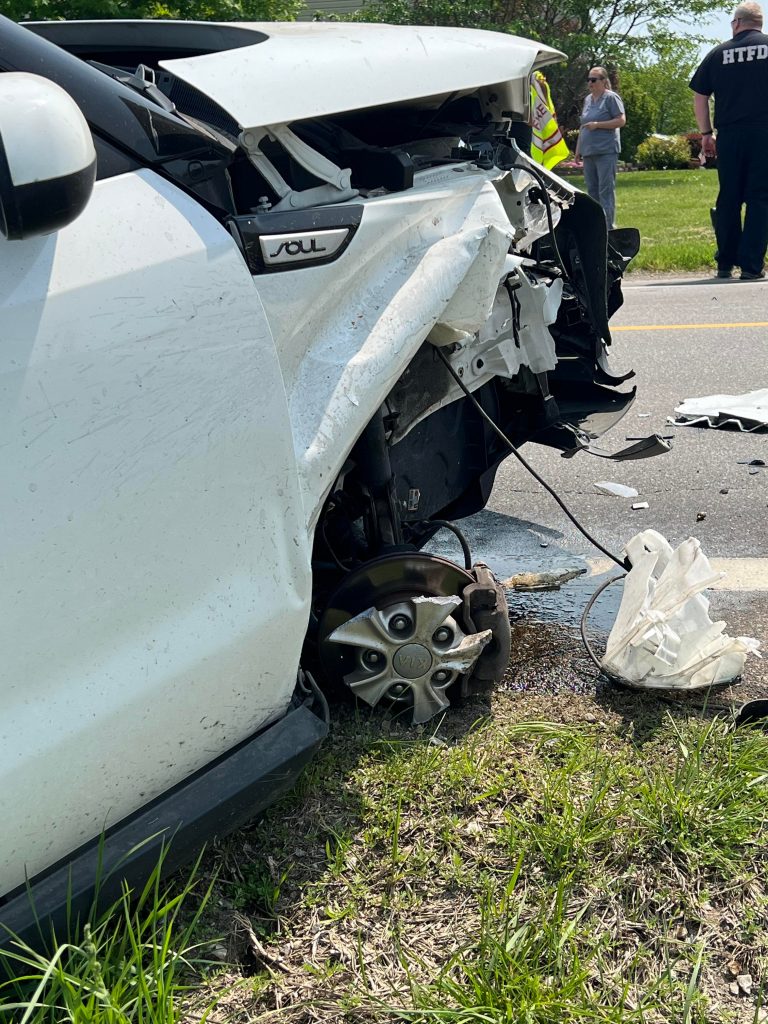 The driver of the KIA was transported with minor injuries to Berger Hosptial, the driver of the Chevy refused treatment.
The roadway was closed for about 45 minutes during clean-up. Harrison, South Bloomfield, and Pickaway Sheriff was on the scene.