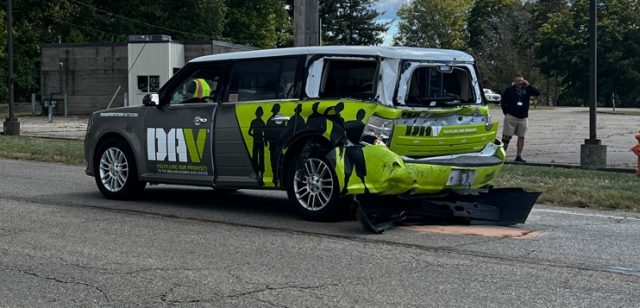 Circleville – A two-vehicle crash occured just past the fairgrounds in Circleville around 12 pm on Tuesday, two people were injured
According to the Circleville Police department, the driver of the Ford Flex was driving eastbound on Lancaster Pike when they slowed down and was attempting to turn into the Sutherlands parking lot located at 460 Lancaster pike when a Black Ford Mustang failed to maintain a safe distance and rear-ended the vehicle.

Two people in the Ford were transported to Ohio Heath Berger hospital with minor injuries. Both vehicles were towed from the scene.
Traffic was impacted for about an hour while clean-up occurred. The Driver of the Mustang was cited for the crash.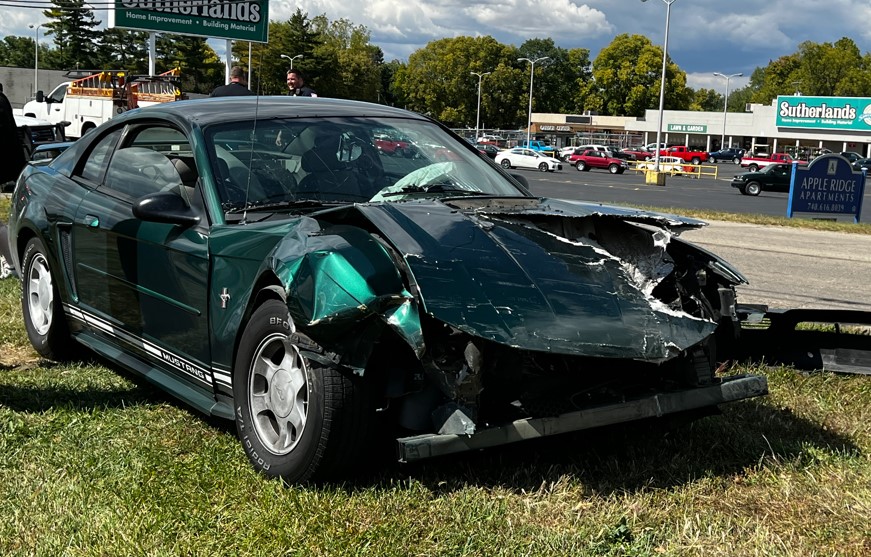 DAV is a nonprofit charity that provides a lifetime of support for veterans of all generations and their families, helping more than 1 million veterans in positive, life-changing ways each year. Last year, the organization provided more than 163,000 rides to veterans attending medical appointments and assisted in filing over 151,000 claims for benefits.