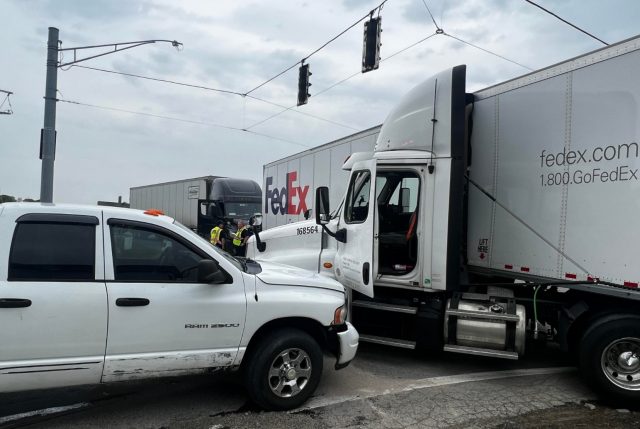 Pickaway County – Two Semi-trucks and a truck have crashed around 4:30 pm on Monday
According to reports on the scene, the crash occurred in the intersection of US-23 Southbound and 762 two semis and a truck are involved in a crash where a semi is blocking the roadway.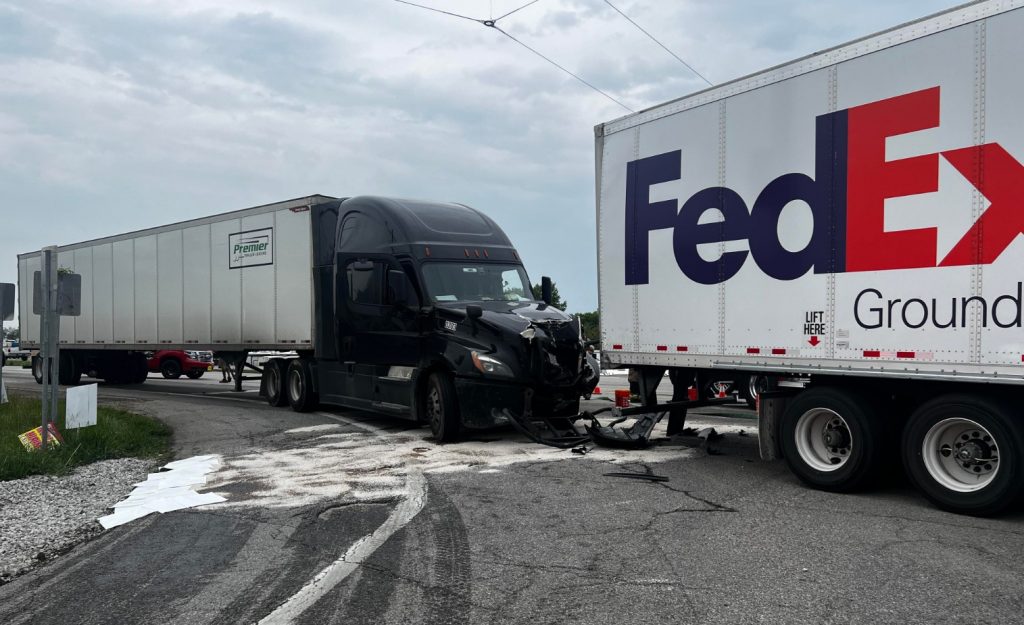 According to reports on the scene, two semis were heading southbound on US-23 when one failed to yield and crashed into the rear end of another, which pushed the front semi through the intersection and into a pickup truck that was sitting at the intersection on 762.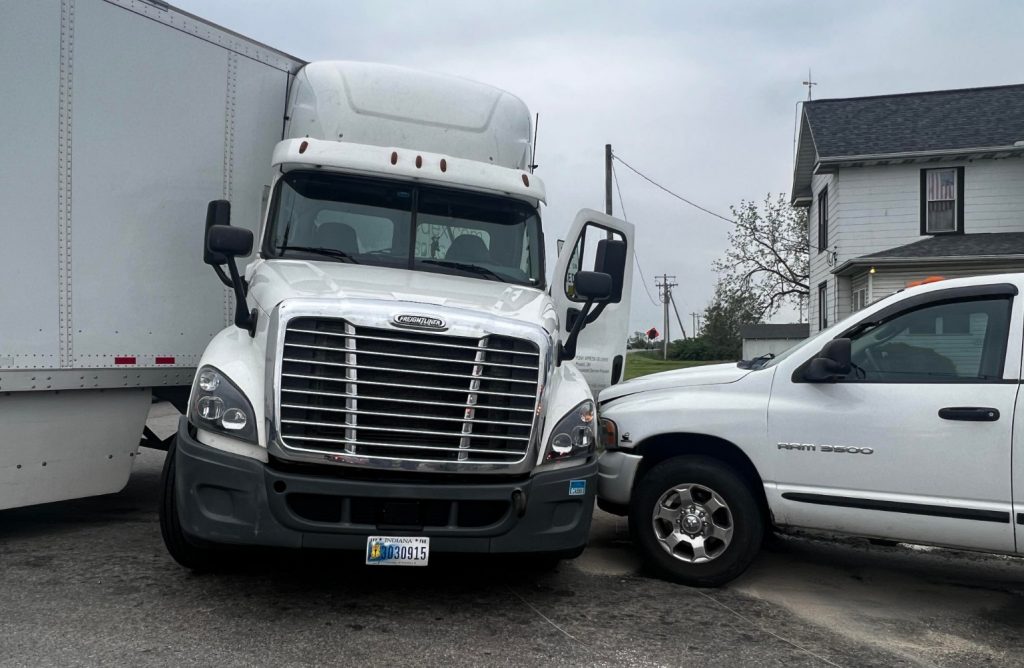 Fuel was spilled from both semis causing a shutdown of the right lane. Only minor injuries were reported.
The crash is still under investgation.