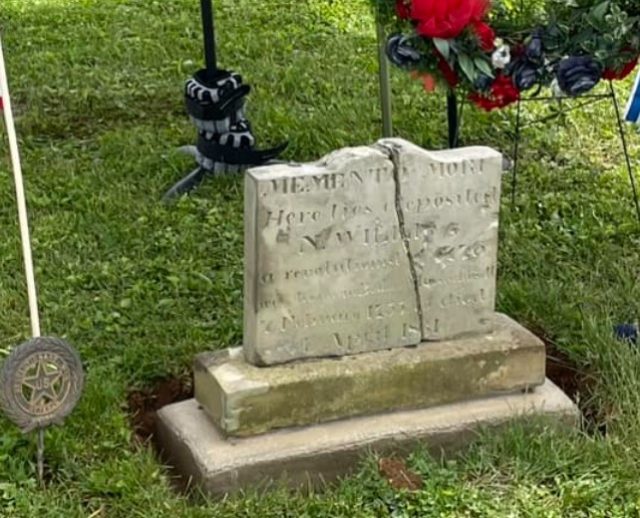 Bainbridge – Officials came to Bainbridge Ohio over the weekend to mark a grave of a very long-lost hero who participated in the Boston Tea Party, and the American Revolution.
Nathan Willis was not a well-known figure during the American Revolution, but he was one of the participants in the Boston Tea Party, which took place on December 16, 1773.
The Boston Tea Party was a political protest by the Sons of Liberty, a group of American colonists who objected to British taxation without representation. The protest involved the destruction of a shipment of tea belonging to the British East India Company, which had been granted a monopoly on tea sales in the colonies.
According to some accounts, Nathan Willis was one of the men who disguised themselves as Native Americans and boarded the ships carrying the tea. He was said to have been one of the participants who actually dumped the tea into the harbor. However, the identities of many of the participants in the Boston Tea Party are not known for certain, and there is some debate over the accuracy of various historical accounts of the event. Nonetheless, the Boston Tea Party is widely regarded as one of the key events leading up to the American Revolution and the eventual independence of the United States
On Sunday over a hundred people assembled to commemorate Willis in a Nationwide effort to mark every grave finishing with Samual Adams before the 250th anniversary of the American Revolution.