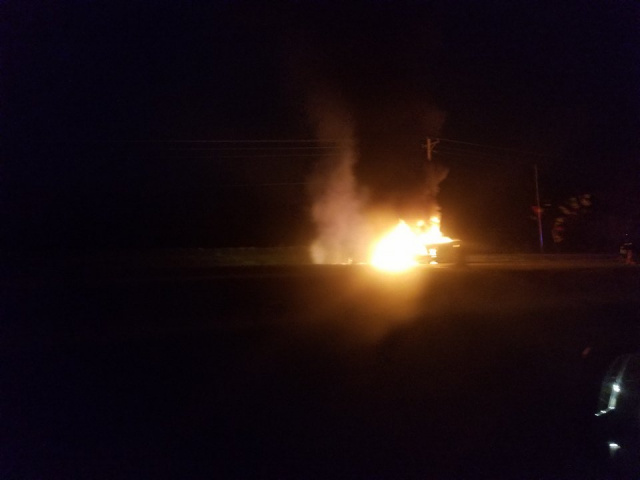 PICKAWAY – Police, and Fire are heading to the scene of a single-vehicle fire on US 674 near Buckeye station at 6:15 pm.
According to dispatch an off-duty officer came across the accident and called it in. No reported injuries at this time but the truck that was towing a trailer we separated and the trailer ended up across the Fairfield county line and the Truck is on the Pickaway county line. The vehicle has been reported as full engulfed.
Please avoid the area due to several fire departments and Law enforcement in the area.