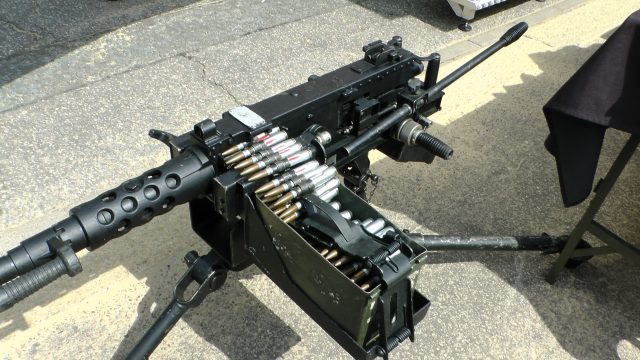 DAYTON – Jordan D. Carpenter, 30, of Dayton, pleaded guilty in U.S. District Court to illegally possessing a firearm as a convicted felon.
According to court documents, in July 2019, Carpenter met an undercover officer at a parking lot in Lebanon, Ohio, to sell the officer a 5.56mm rifle that functions as a machine gun. Carpenter sold the firearm for $2,500.
Carpenter described other types of firearms he could sell the undercover, and offered the officer a discount if he bought guns in bulk from Carpenter.
In August 2019, the two met again at a parking lot in Lebanon, Ohio, and Carpenter sold two more firearms for $3,200, one of which was a machine gun as well.
Carpenter was previously convicted of felonious assault in Montgomery County Court of Common Pleas, which prohibits him from possessing firearms. Possessing a firearm as a convicted felon is a federal crime punishable by up to 10 years in prison.
Congress sets the minimum and maximum statutory sentence. Sentencing of the defendant will be determined by the Court based on the advisory sentencing guidelines and other statutory factors.
David M. DeVillers, United States Attorney for the Southern District of Ohio; Roland Herndon, Special Agent in Charge, U.S. Bureau of Alcohol, Tobacco, Firearms and Explosives (ATF); and the Warren County Drug Task Force announced the plea entered into today before U.S. District Judge Douglas R. Cole. Assistant United States Attorney Andrew J. Hunt is representing the United States in this case.