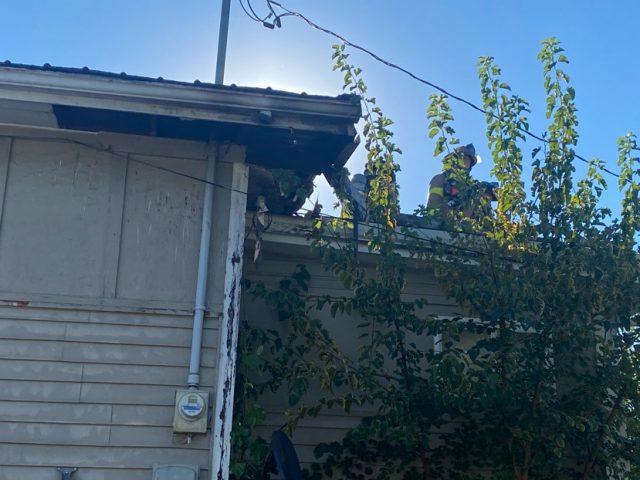 CIRCLEVILLE – Circleville Fire department was dispatched to a working structure fire on Sunday morning.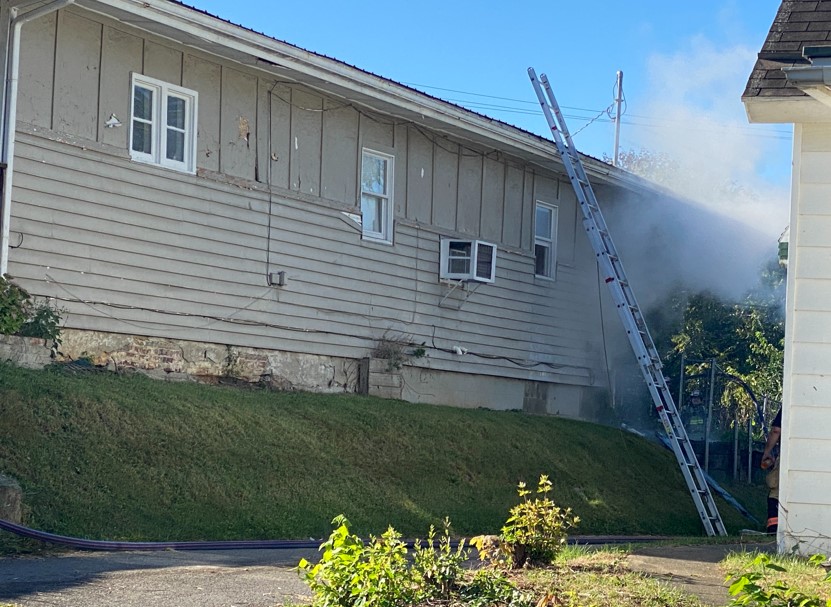 According to reports around 8:30 am the fire department was called to 147 Logan street for a working structure fire. When the department arrived on the scene they found heavy black smoke but no fire.
Firefighters accessed the home with SCOTT air packs and found where the smoke was coming from. The back right corner of the home. The department used chainsaws to the back and roof of the home where they found the source of the fire and extinguished it.
According to the fire chief Brian Thompson, the fire started in the back right-hand corner of the building where the power pole and a fuse box is located. The fire is still under investigation on to what caused it.
Circleville Police department was first on the scene to the fire and helped remove the single occupant, and his dog.
The department arrived quickly not allowing the fire to spread into the structure most likely saving the home and most of its contents from fire. Smoke damage may cause a heavy loss though.
A live on the scene is here: https://fb.watch/8ge4T6F5T_/
One Unit was held up by a train on the way to the fire.