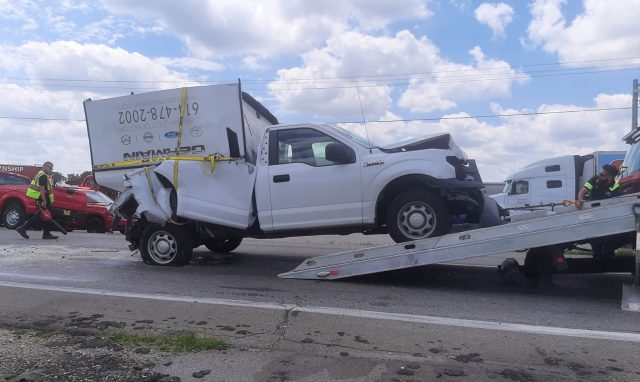 PICKAWAY – Muliple cars were involved in a semi-crash in the area of US-23 and 752 around 2 pm on Monday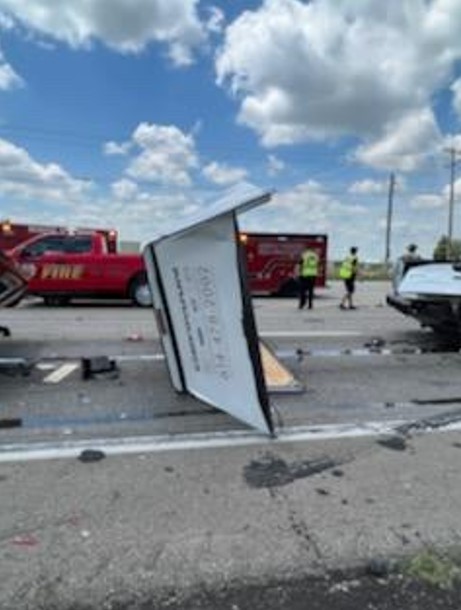 According to emergency services on the scene, four cars were involved in the crash that suffered heavy damage all vehicles were northbound. A semi-truck in the rear, a commercial pickup truck, Dodge Pick up and a Toyota minivan was towed from the scene all with significant damage.
Only minor injuries were reported from all vehicles.
OSP, South Bloomfield, Pickaway Township, Circleville, and Pickaway Sheriff department were on scene. OSP is still working on the investigation to determine at-fault vehicles, it is possible that there were two crashes that became one.
The roadway was shut down for around 2 hours in the area for clean up