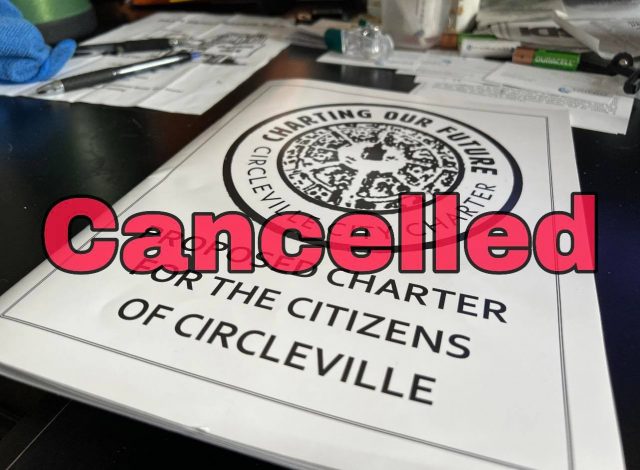 Circleville – The Long Range Strategic Planning was planning an information session regarding the proposed Charter Tuesday at 6 pm in City Council chambers for people to openly discuss the city charter. That Meeting has now been canceled.
The meeting is the only one that has been reported to be planned recently after citizens received the charter in the mail.
Accoridng to the city the meeting has been canceled due to the legalities of having a discussion within the city chambers.
Online discussions have erupted over the past several weeks on the Charter and discussion on to approve or disapprove.
In one online discussion people were concerned about the balance of power losing the mayor's position to a city manager hired by the Council.
One person who was for the charter said that the charter is the future of the city, that development that is coming from the North, and the charter will give the city the flexibility to adjust and take advantage of it and help growth.
Another Circleville resident told Sciotopost that they are concerned with the Charter language and the ability of the city to further tax the citizens to a maximum of 5 Mils.
Questions on the charter can be answered in tomorrow night's meeting. This is an opportunity to ask any questions you may have so you can make an informed vote in August!
A charter is a legal document that can be compared to a constitution. The charter specifies a form of government for the city. It is drafted by local citizens to strengthen the democratic process and create a more efficient government.
The citizens on the charter commission decide how to distribute power among elected officials and bodies and between the city officials and the citizens. Compared with the statutory government we have now, a charter would be more responsive to our local needs. The people who live here would decide what works best for our city. And a charter can be revised at any time. More than 75% of Ohio cities have adopted Charters.
This is not the first time that the City Council has considered this form of government. In 2014, voters approved forming a charter commission but the citizens did not adopt the Charter the following year.