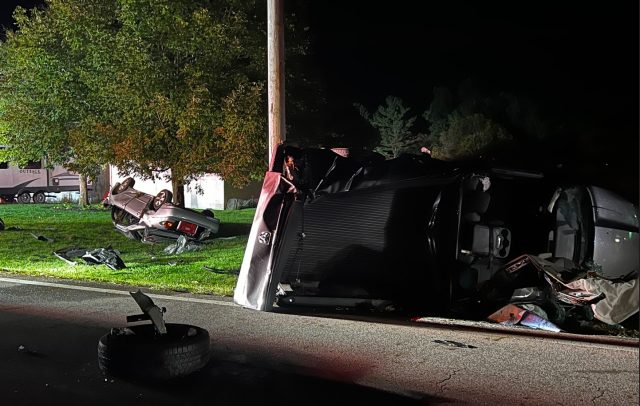 Pickaway- A rollover crash has occured after a chase in the area of 6247 SR316 west around 10 pm.
According to Ohio State Highway Patrol on scene 911 calls came into the system around the area of the Racino on US-23 where the man may have left and was driving erratically. A BOLO (Be on the Lookout) for law enforcement for a silver Dodge truck that was "all over the roadway" was issued in Pickaway County.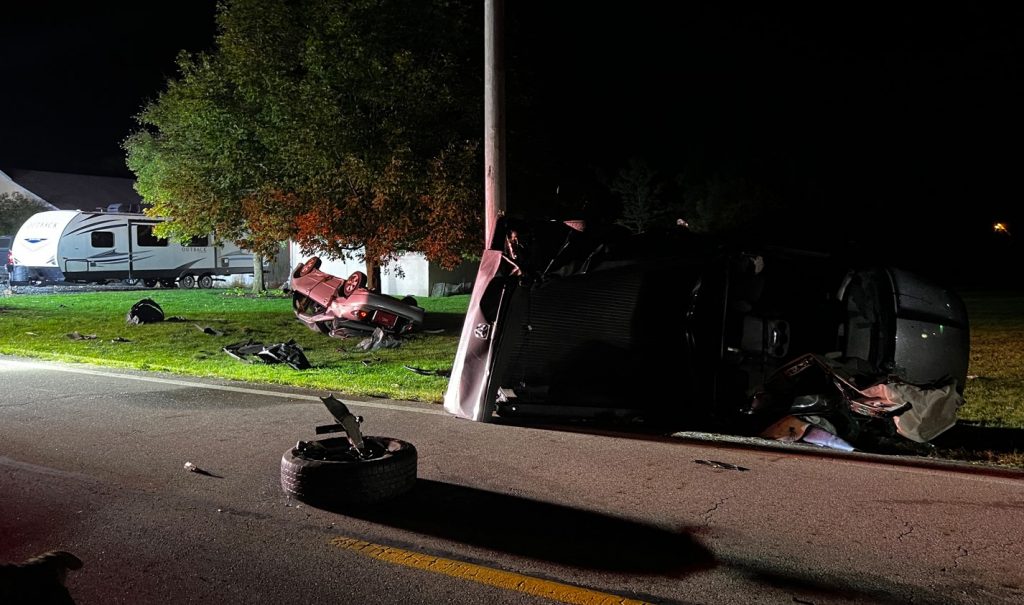 South Bloomfield police located the vehicle just north of the village heading south on US-23 and attempted to stop, which led police in a high-speed chase down US-23 to 316 west through South Bloomfield. Officers during the chase reported that the driver was in the wrong lane and swerving erratically at times. Speeds of over 90 mph occurred as the driver attempted to get away from the police. Calls for backup from OSP and Sheriff were made. The vehicle crossed over 104 on 316 and continued to head west.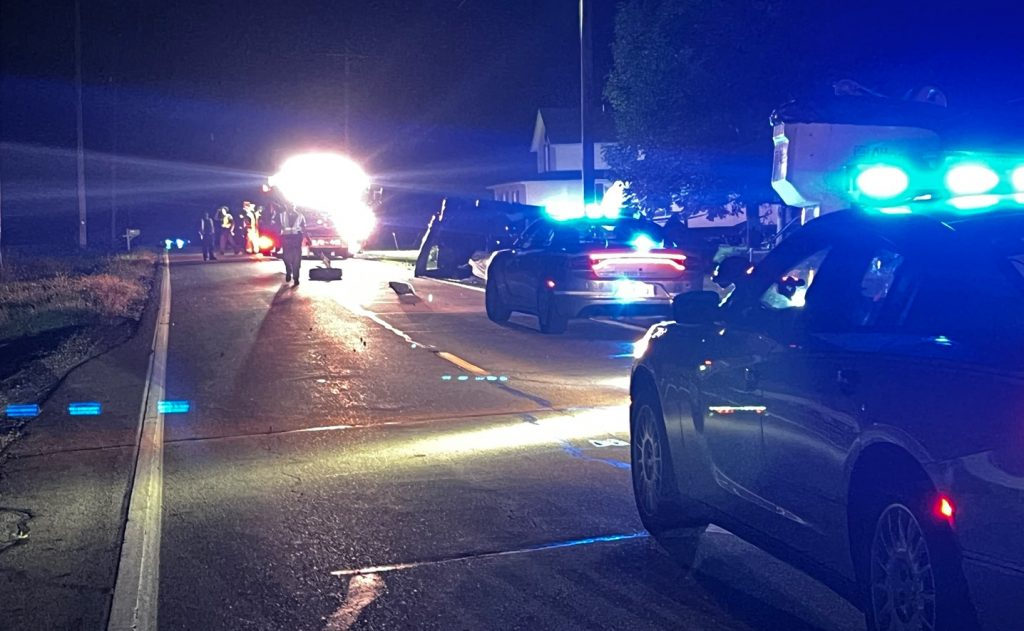 Around the area of 6247 SR-316, the driver lost control of the truck went off the left side of the roadway went through a cornfield, and hit a parked vehicle at the above address at high speeds. The truck was tossed into the air and rolled over, it then hit a utility pole where the vehicle came to rest.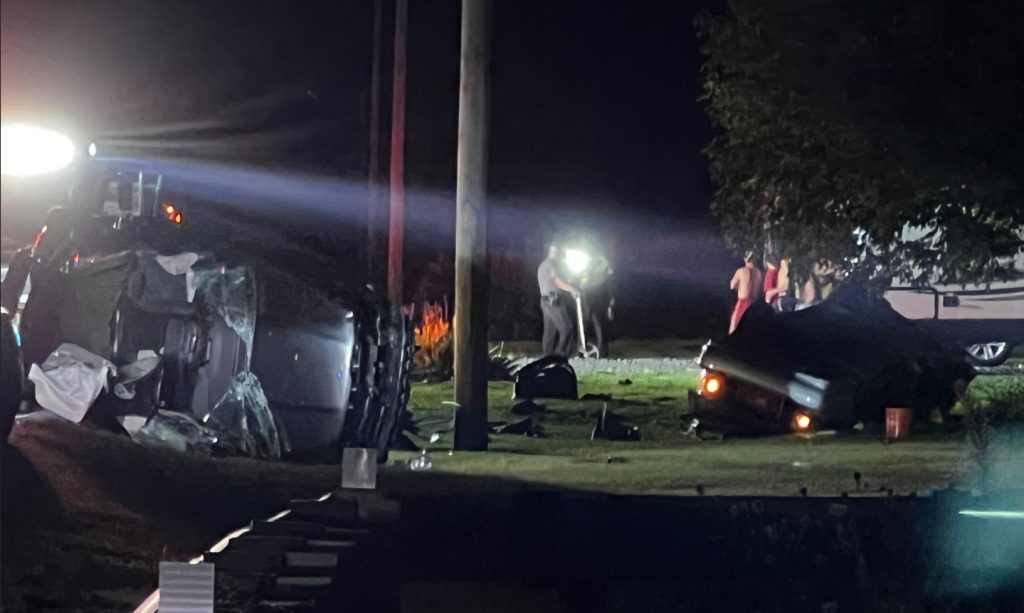 Harrison Fire and Scioto Township fire were called to the scene and with tools like the jaws of life cut the top of the truck open to get the injured man He was then transferred to Grant hospital by ambulance.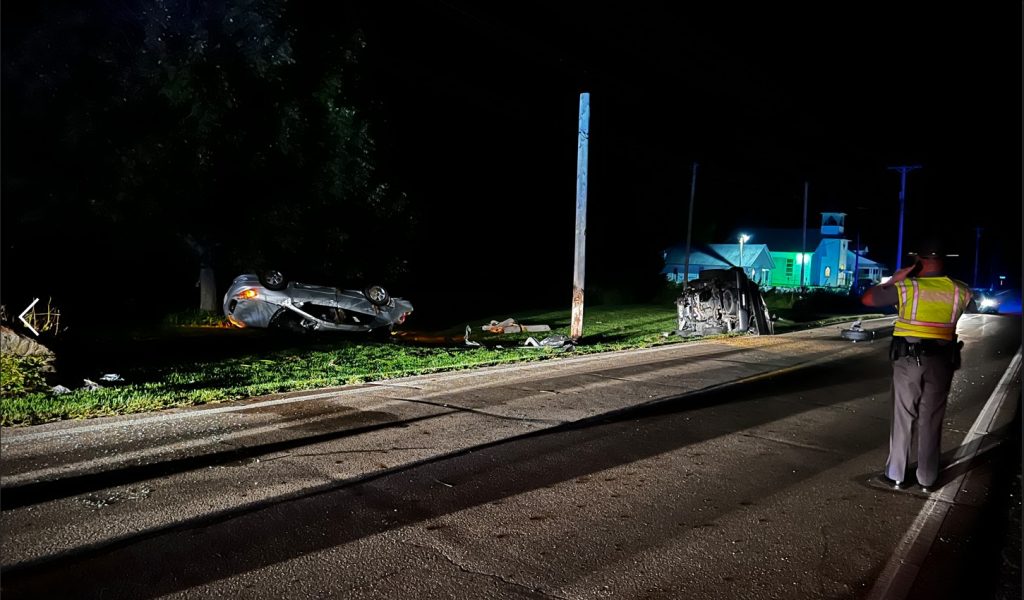 The roadway was shut down for several hours overnight for the utility service department to replace one of the poles, and for OSP to do a reconstruction of the crash.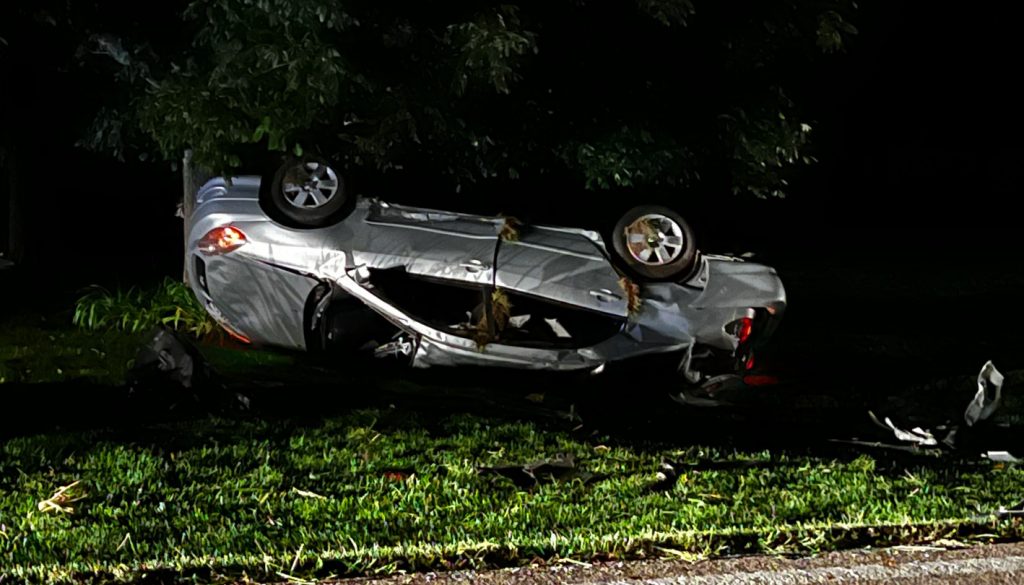 No one else was hurt, a parked vehicle was totaled, and some damage to an RV occurred. OSP told Sciotopost that alcohol may be a factor in the crash.