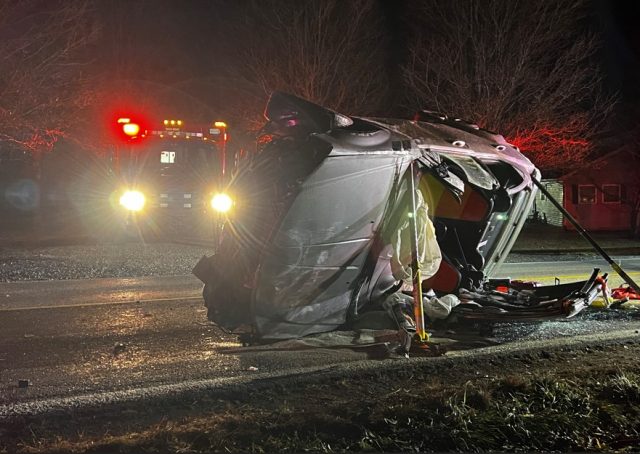 PICKAWAY – Three single vehilce crashes occurred at about the same time in Pickaway County that involved the same tree arouind 7:45 pm.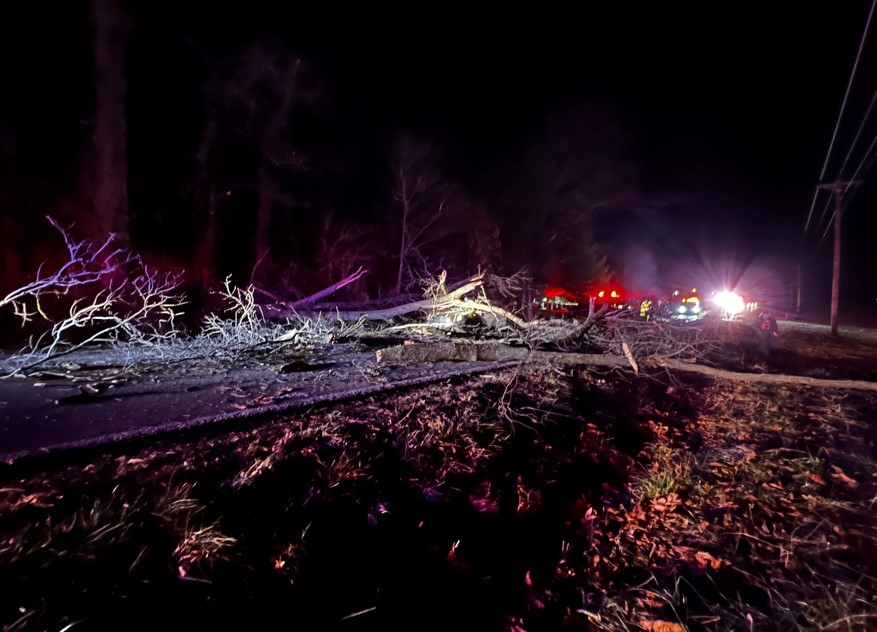 According to Law enforcement on scene three crashes occured that invovled a tree that had naturally fallen across the roadway around the area of  6387 OH-361, Kingston, OH 45644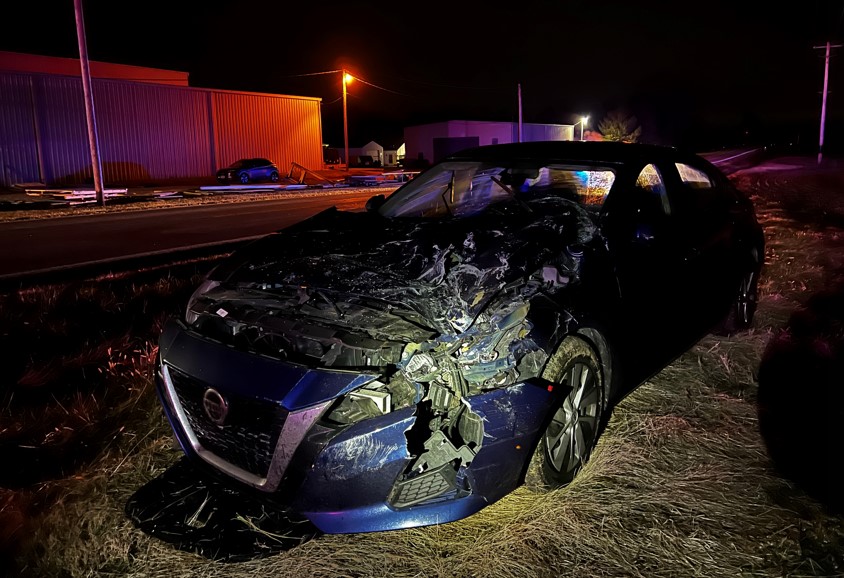 The first crash invovled a Nissan Altima that was heading Northbound on 361 when she hit a large tree in the roadway. The damage to the vehilce was signfigant enough for her to lose control and side into the ditch on the right side of the roadway disabiling her car.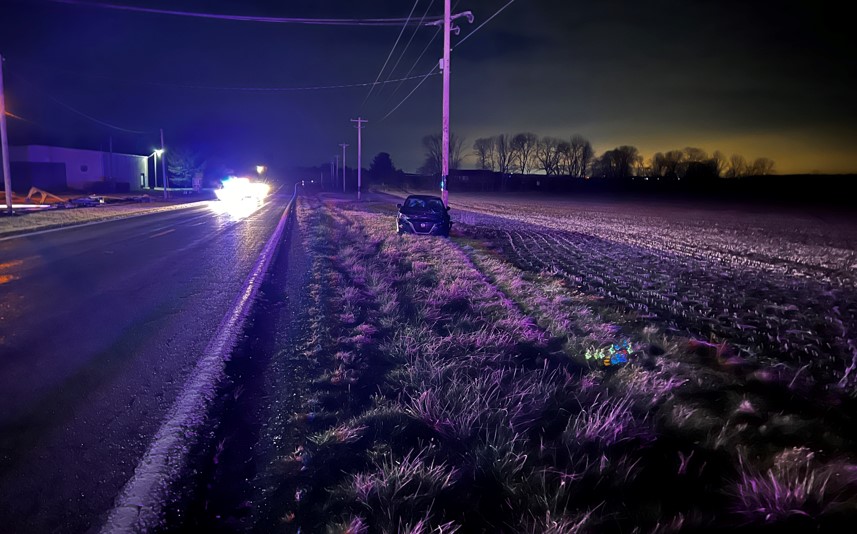 She then left her vehicle as the second accident occured, a Mini cooper that was going southbound on 361 and hit the same tree head on at high speeds, disabiling it and sending branches into her windshield.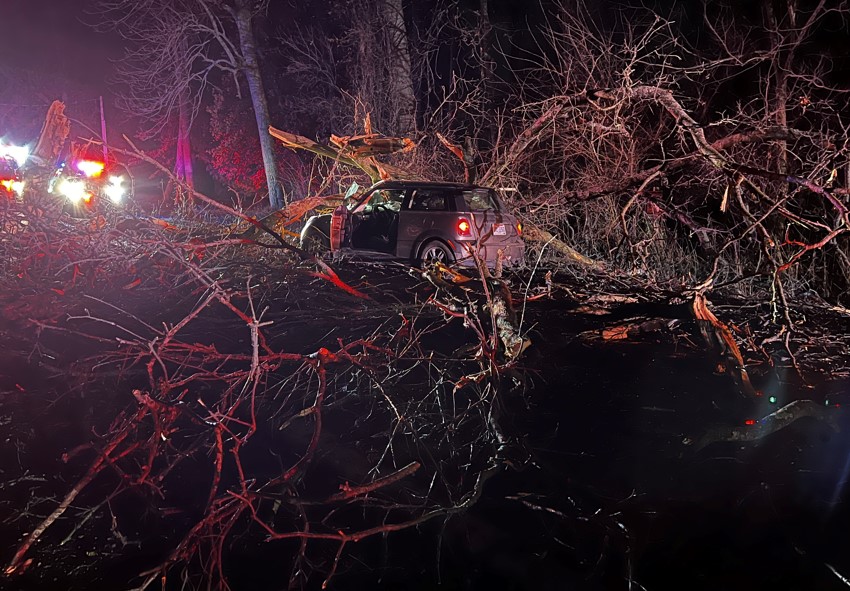 The woman in the first wreck was walking southbound on the road towards the tree and the mini Cooper when the third vehicle a Dodge Avenger who was heading Northbound hit the same tree lost control rolled over and hit the driver of the first accident in the roadway injuring her.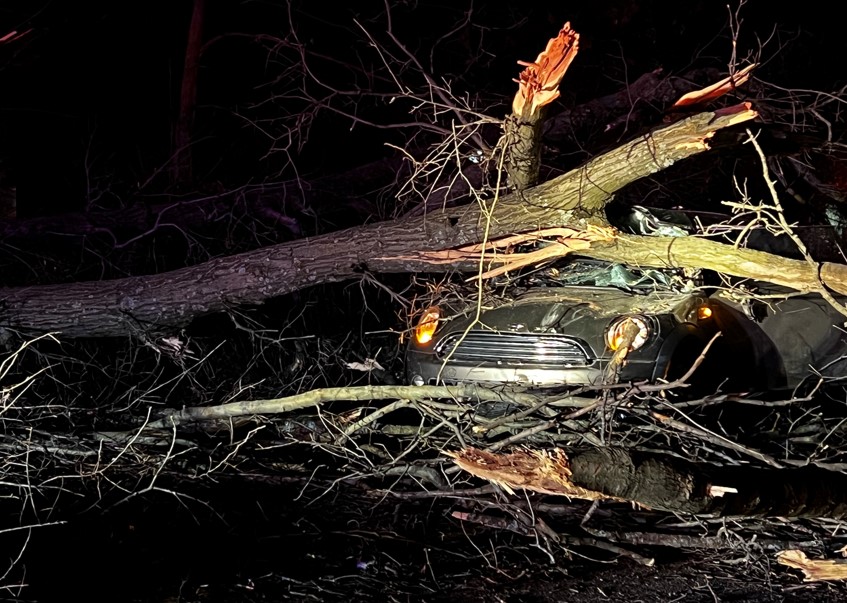 The driver of the first crash was medflown to Grant hospital with severe injures from two diffrent crashes. The driver of the 3rd crash was also helicoptered to Grant with injuries. The driver of the Mini Cooper was transported to a local hospital with minor injuries.
OSP and Pickaway Sheriff Department are still investagting the crash. Department of Transportation is on the scene to deal with the fallen tree. Scioto Valley Wrecker service is on scene for the cars.