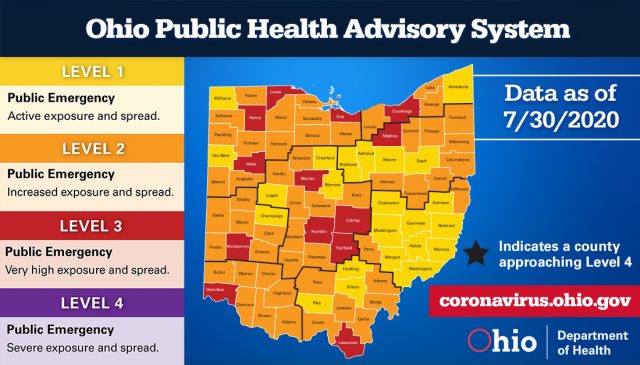 PICKAWAY – Gov. Mike Dewine revealed a update to Ohio Counties today and several counties were reduced in caution levels, and some rural counties have gone up in the levels.



"The good news is that more people are wearing masks in our urban counties and we are seeing the spread slow. The bad news is our more rural counties are turning orange with significantly more spread taking place," said Govenor Dewine.
While Pickaway has gone down several other counties around Pickaway have gone up to level 2 including Ross and Fairfield counties.
ALERT LEVEL 2 (ORANGE): A county has triggered two or three of the seven indicators, and there is increased risk of exposure and spread. These counties are seeing cases that are growing in the community in the last two weeks.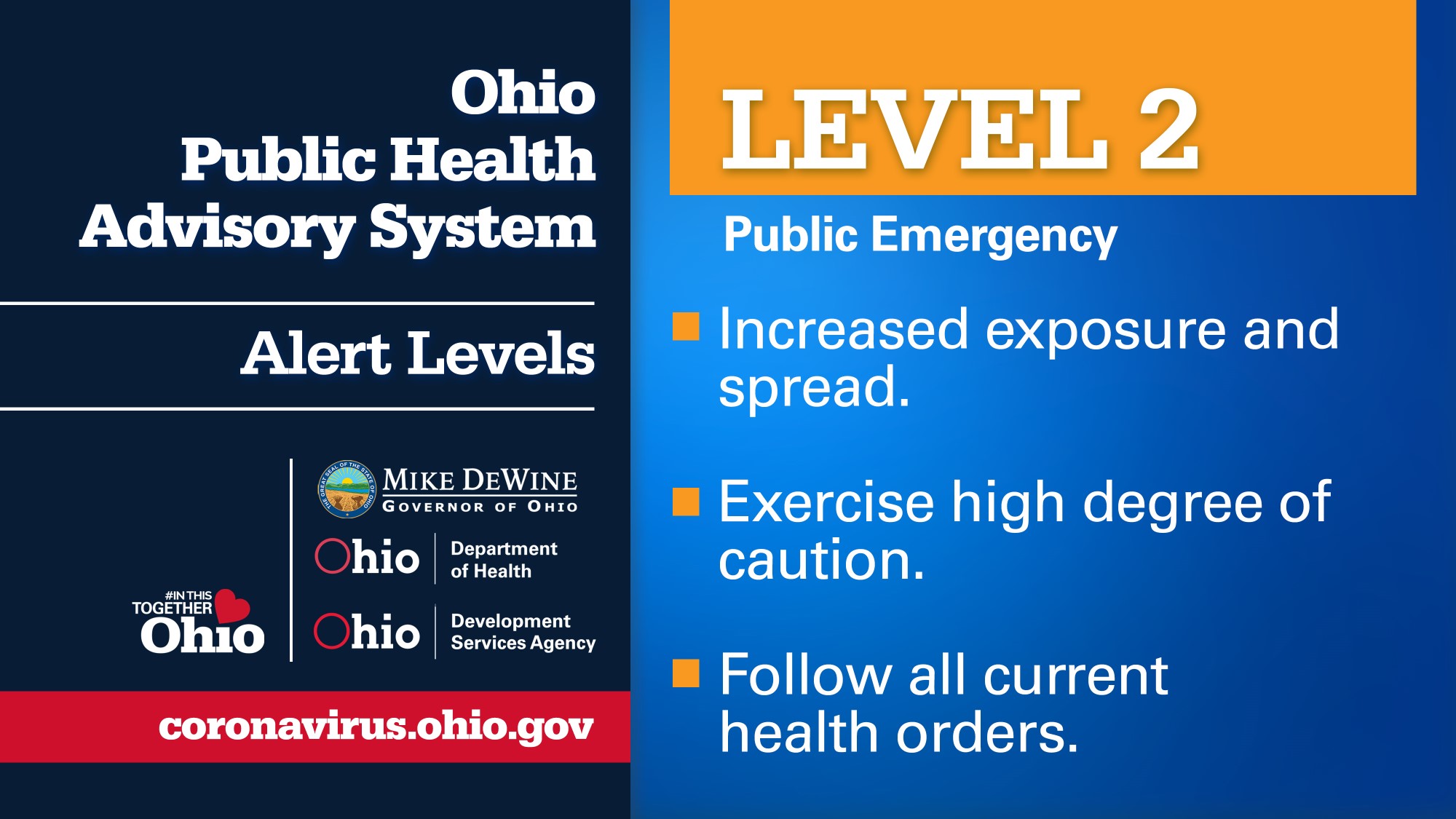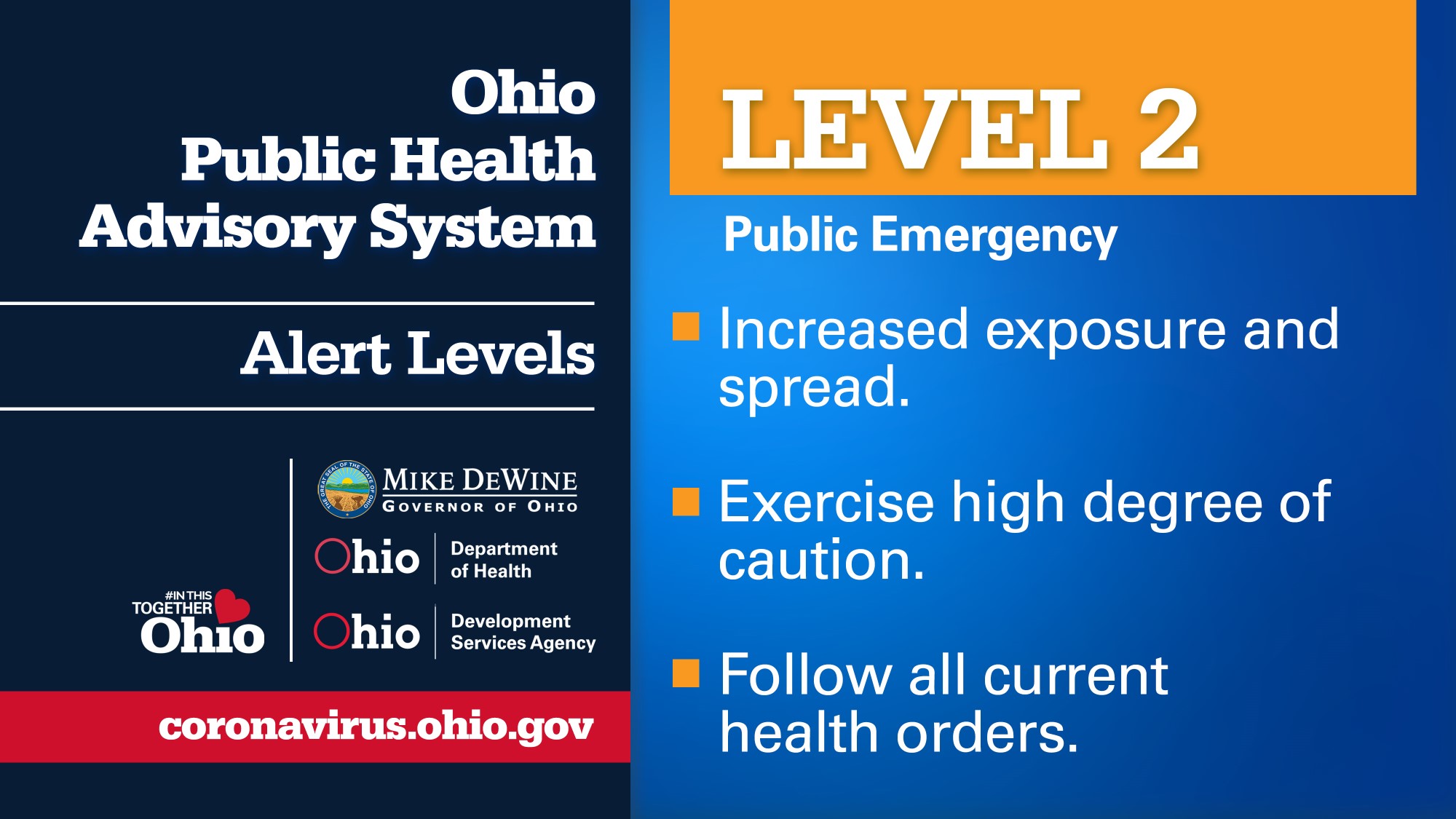 This image shows the change in alert levels over the past several weeks. I will again urge everyone – including those who live in rural counties – to wear masks while in public. #MasksOnOhio pic.twitter.com/Q2bZNMcDbo

— Governor Mike DeWine (@GovMikeDeWine) July 30, 2020
Pickaway County hasn't seen a significant drop in confirmed cases though, with averages all month long of around 40 active cases per day, but they have not reported an increase in spread.



As of 3:00 p.m. today, Tuesday, July 28, 2020 there are a total of 81,896 COVID-19 cases in Ohio and 3,118 deaths. Currently there are 2,323 confirmed positive COVID-19 cases in Pickaway County, 2,013 being inmates, leaving 310 local residents who have tested positive.There are 49 active local resident cases with 5 hospitalized. There are a total of 42 deaths, 37 being inmates and 5 community deaths.
To learn more about alert levels click here: http://www.sciotopost.com/dewine-releases-alert-levels-individual-counties-ohio-orders-based-indicators/