ASHLAND – Four people are dead and four people transferred to hospitals, three of them in critical condition after failure to move over causes major accident in Ashland County.



According to The Ashland Post of the Ohio State Highway Patrol, an wreck occurred on Interstate 71 south of US 250 in Ashland county around 11:28 pm when Troopers initiated a traffic stop with activated lights on a white 2009 Saturn Outlook for a speed violation. While attempting to pull the vehicle over troopers said that the Saturn came to stop in the right slow lane of the interstate. Troopers were attempting to get the vehicle to move over to the right shoulder of the interstate when a commercial truck failed to move over out of the right lane and struck the Saturn. The Saturn was forced off the right side of the roadway and into a tree line where the Commerical vehicle came to rest on top of the car.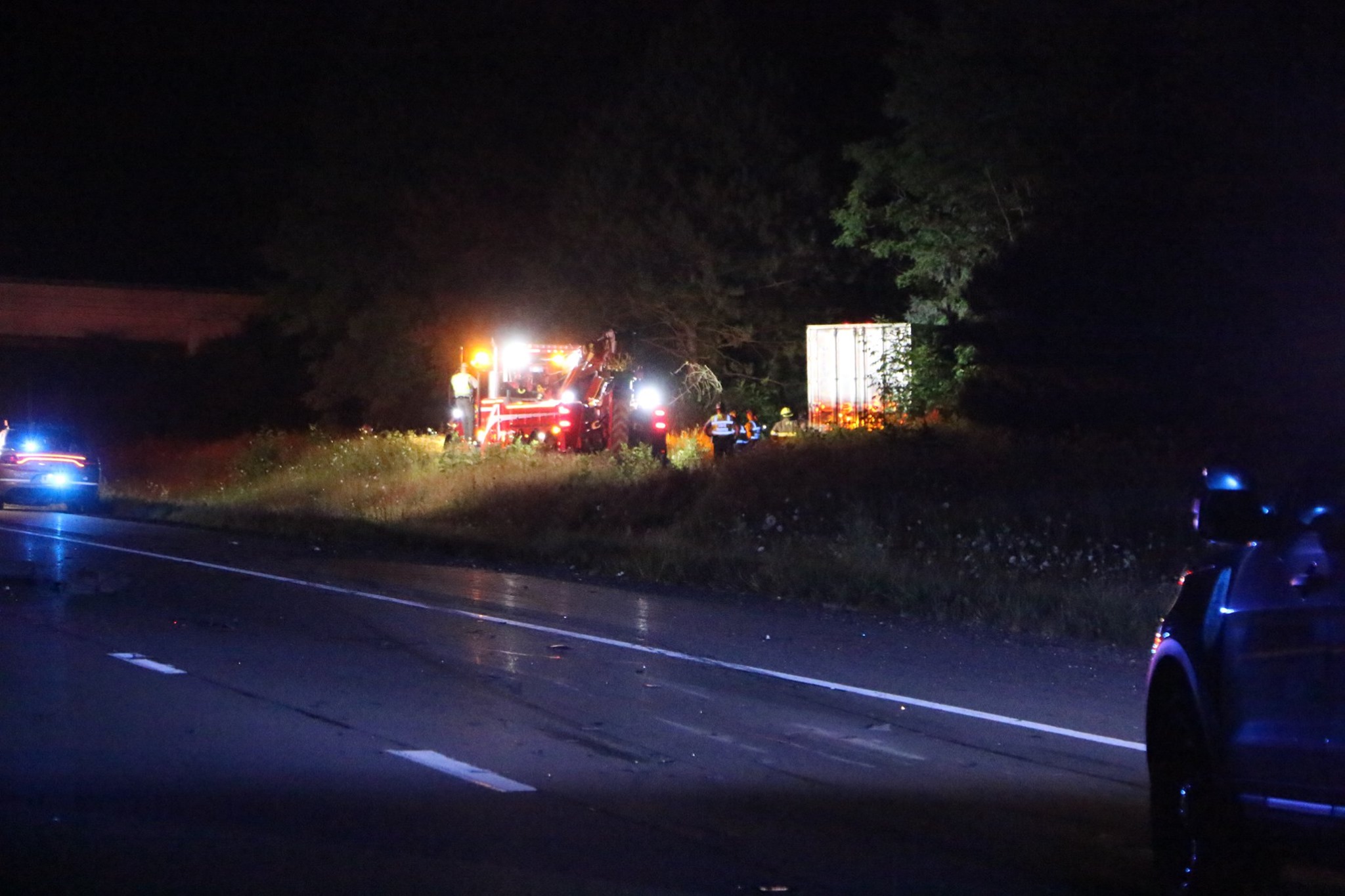 The Saturn had seven occupants four were pronounced dead at the scene, three were sent to critical care hospitals by helicopter. The driver Charles C. Hunt, 54, Van Buren, Ind. Hunt was transported to Ashland Samaritan Hospital with minor injuries.



Assisting on scene was Ashland Fire and EMS, Jeromesville Fire and EMS, Ashland Coroner's Office, Ashland County Sheriff's Office, Ashland Police Department, Ohio Department of Transportation, and Aber's Towing.
No charges have been filed at this time, but the crash is still under investigation. The Patrol reminds motorists to move over or slow down when approaching any vehicle with flashing or rotating lights parked on the roadside.