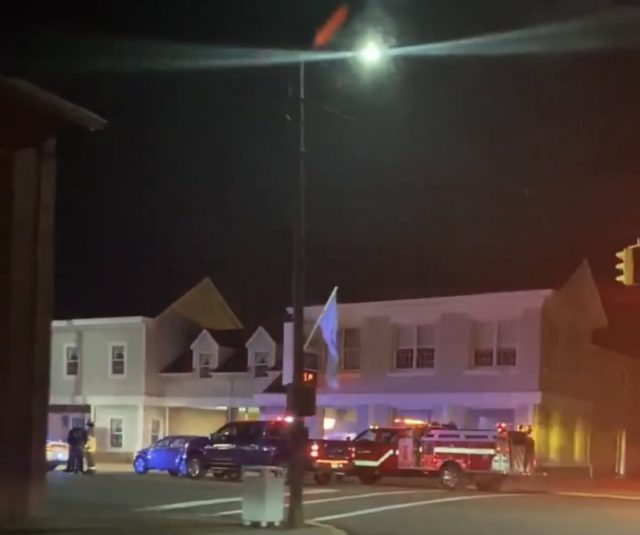 KINGSTON – A pedestrian has been hit in Kingston according to dispatch, several crews are on scene.
According to dispatch, the elderly man was hit by a car around 6:30 pm on 159 in the Downtown Kingston area. Firefighters said that he is unconscious, but breathing and a medical helicopter has been requested.
UPDATE – The Chillicothe Post of the Ohio State Highway Patrol is investigating a single vehicle crash involving a pedestrian that occurred on State Route 159 between Pickaway Street and West Ing Street in the Village of Kingston, Ross County on November 27, 2020 at approximately 6:19 P.M.

A 2019 Kia Niro, driven by Loraine E. Steele, 49, of Kingston, Ohio, was traveling south on State Route 159, south of West Ing Street while a pedestrian, Jeffery P. Mershon, 62, of Pataskala, Ohio was walking southbound in the southbound lane of State Route 159.

Mr. Mershon was not in a crosswalk when he was struck and suffered serious injuries. Mr. Mershon was transported to a nearby landing zone and flown to Grand Medical Center in Columbus. Ms. Steele was not injured as a result of the crash.

The Ohio State Patrol was assisted on the scene by Green Township Fire/EMS and Union Township EMS personnel.

The crash remains under investigation and charges are pending completion of the investigation.
s on scene show that most of 159 is shut down at this time please avoid the area. We will update with more info.