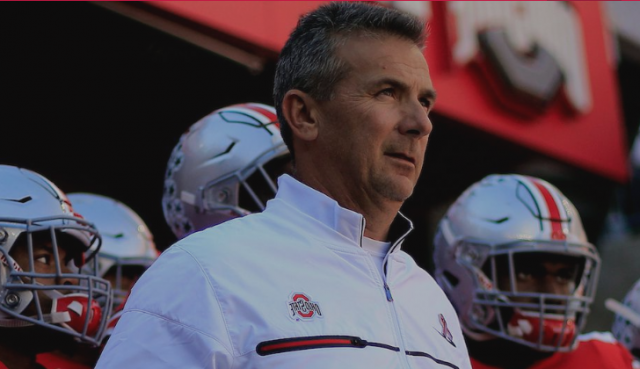 COLUMBUS, Ohio:
After an all-day meeting with many stakeholders at the university, and the investigative board, the Ohio State University has decided to suspend Urban Meyer through September 2nd, and withhold pay for the first three games of the season, through September the 15th. He will also not be allowed to attend the games against Oregon State, Rutgers, and TCU. Additionally, Gene Smith has been suspended for multiple weeks.
The Board of Trustees met for well over 9 hours today to decide the fate of Ohio State's coach, Urban Meyer. Having convened the meeting at 9am, the marathon session continued well into the afternoon. Urban Meyer was on-hand at the meeting that reported the board's findings from the investigation, with Shelly Meyer being seen at the meeting as of 2:30pm. The findings of the report were met with a press conference at approximately 9:00pm on Wednesday night.
Even fans were on-hand at the conference, which was held exclusively for media. Well-known Buckeye fans such as "Tennessee Jeff" were seen outside the meeting, waiting on the results to come in.
Although a press conference was scheduled earlier in the day, progress was slow involving the board coming to a decision. The Ohio State University attempted to placate media by ordering lunch for all of the news media – Adarico's Pizza.