CIRCLEVILLE – Former Ohio State Buckeyes spent some time with Foundations 4 Youth on Tuesday night, August 22, 2018.  Buckeyes Jimmy Bell, Jamal Luke, and Allen Degraffenreid signed footballs, mentored, and played with Circleville's kids.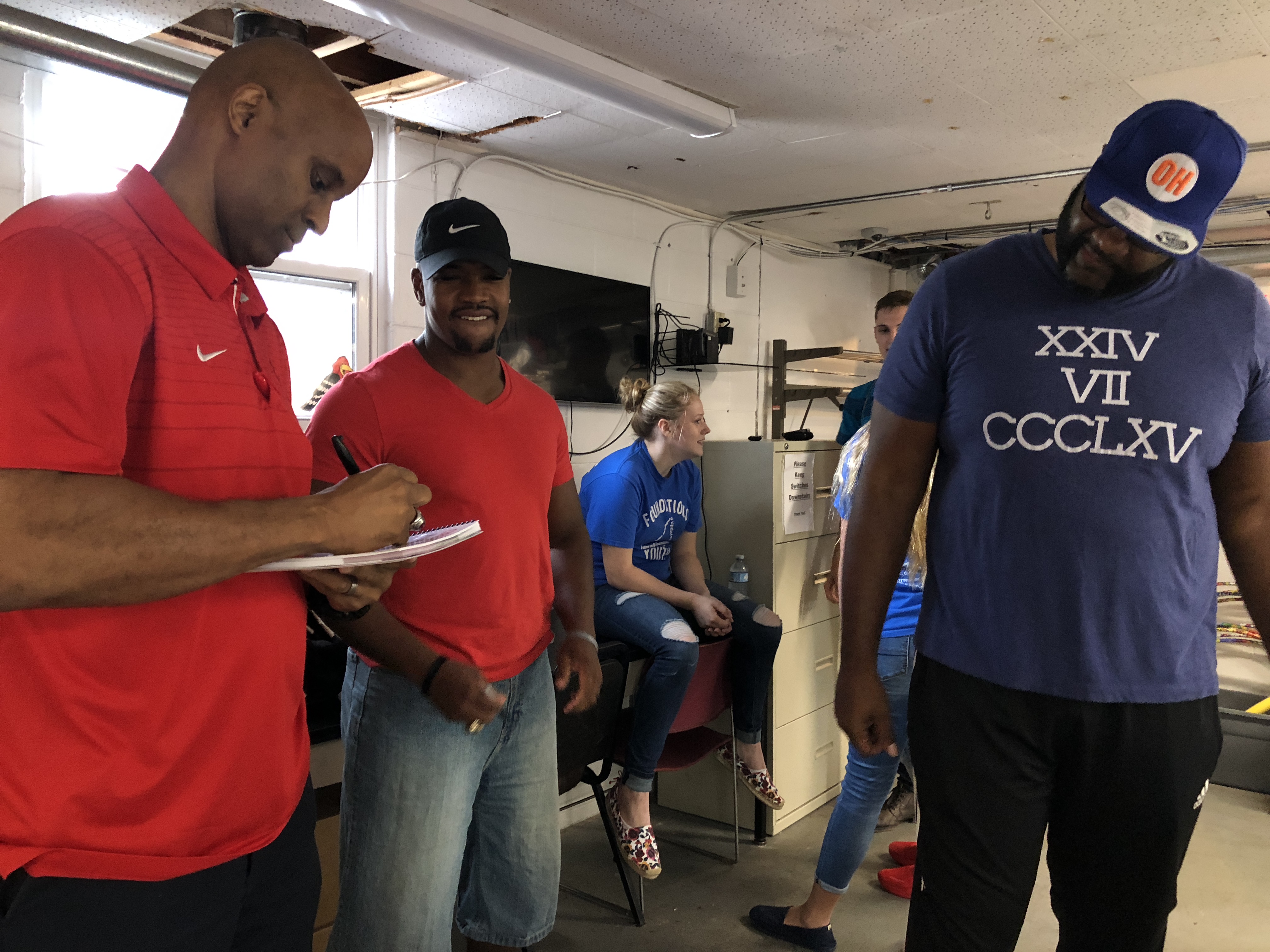 Foundations 4 Youth is an outreach for kids in a safe environment.  Kids get to play games, hang out with friends, and talk to people who will listen.  Foundations offers a Tuesday-night-only event from 3:00 – 8:00 pm. Foundations 4 Youth supplies food, drinks, fun and experiences.
"It essential to pay it forward and give back, that's one of the things we were taught as Buckeyes.  Your impact and reach does not end when you graduate, it's a lifelong commitment to be a Buckeye.  Being here and being part of Foundations 4 Youth is one part of that.  Just love on kids and help them achieve in their lives, we are not only here to motivate but to inspire these kids", Jamal Luke Former Buckeye 2002 Champion.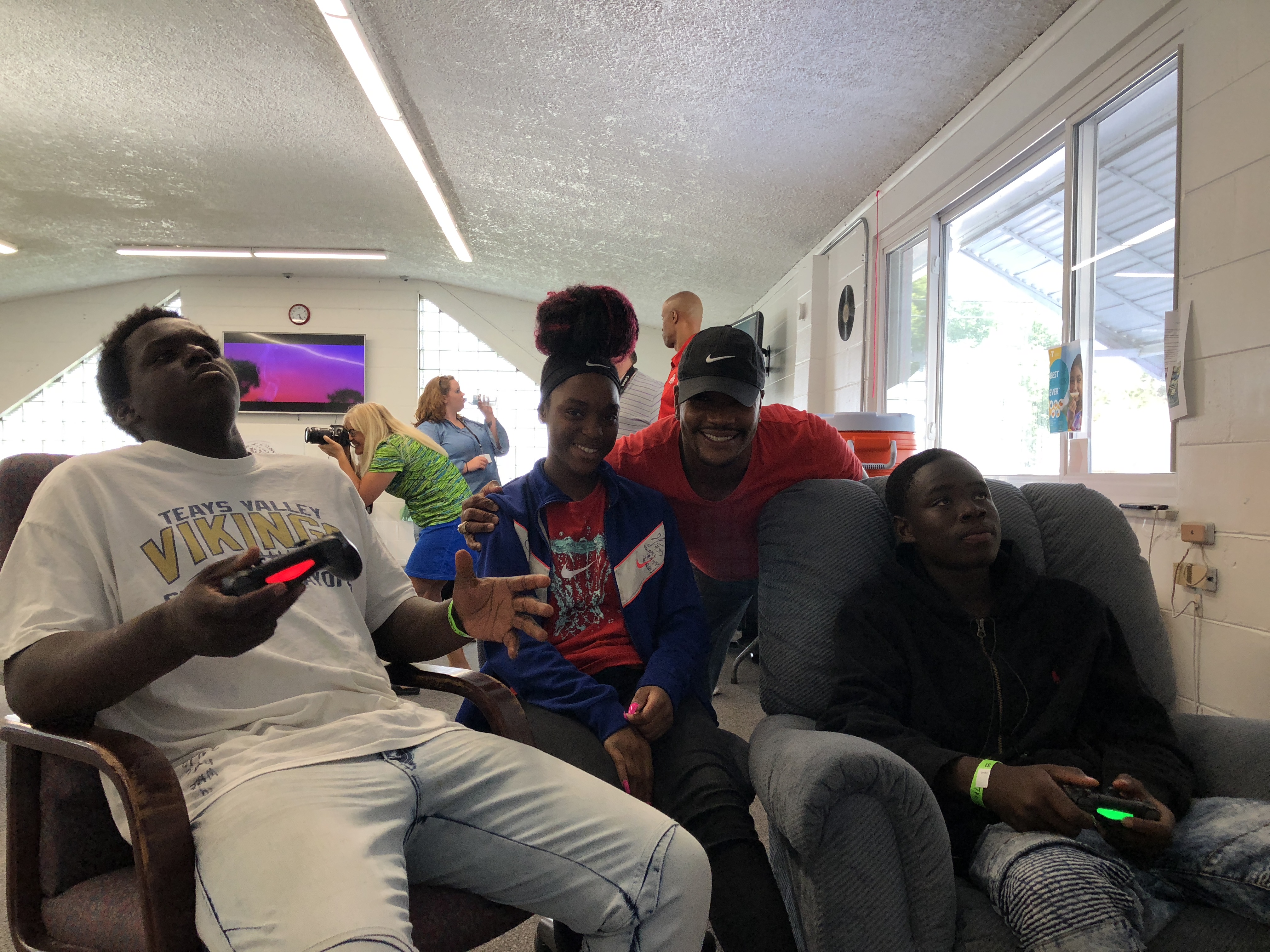 "The community has given so much to us, it's nice to try to give some of that love back.  I haven't been in Ohio for a few years, so I'm happy to jump in and put in my efforts to these communities.  I know there are many struggles around the outside of Columbus as well as Columbus.  Not as many people were as blessed as I was to become a ballplayer and I'm happy to give whatever I can back", said Allen Degraffenreid former Ohio State Football Player.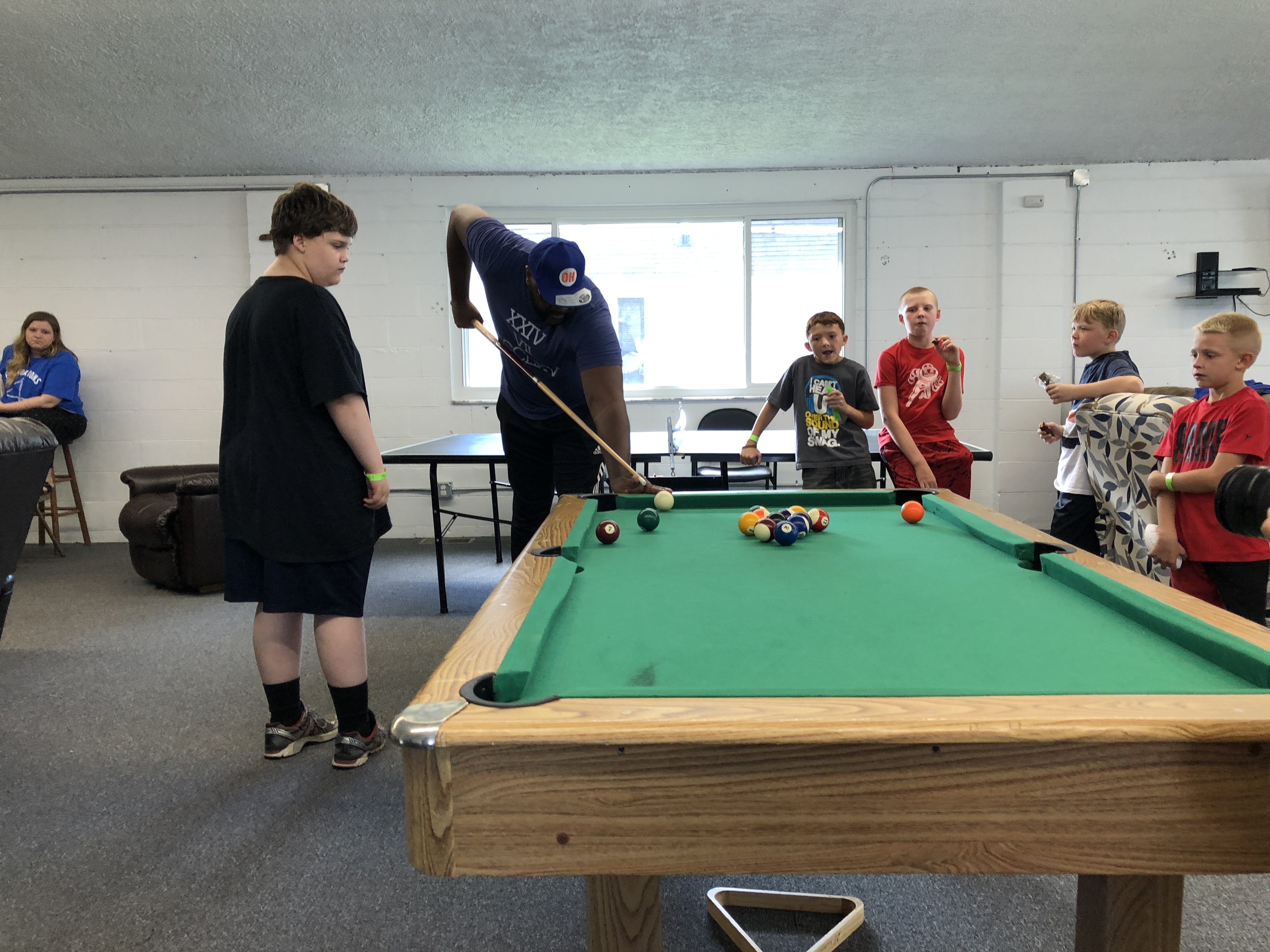 "I do a lot of charities and foundations work for kids and individuals, its fun but it beyond a football guy I am a life guy.  You never know what kids are going through so having fun with someone, then they leave here to go home, and they feel a little better a little different a little more confident. Maybe the rest of their lives is fun not just the time we spent.  I let football be a fantastic platform for this", said Jimmie Bell former Ohio State Defensive lineman. While at Ohio State Jimmie earned two Big Ten Championships. Jimmie graduated from Ohio State with degrees in Criminal Psychology and Criminology.
Foundations 4 Youth had about 70 kids in attendance on Tuesday night.  The kids thoroughly enjoyed having some famous people there.  Foundations 4 Youth is run by many local entities Circleville Police Department, Pickaway Area Recovery Services, Pickaway community action (PICCA), and other local communities who donate time and foods to this cause.  For more information on Foundations 4 Youth click the link below the to see whats going on.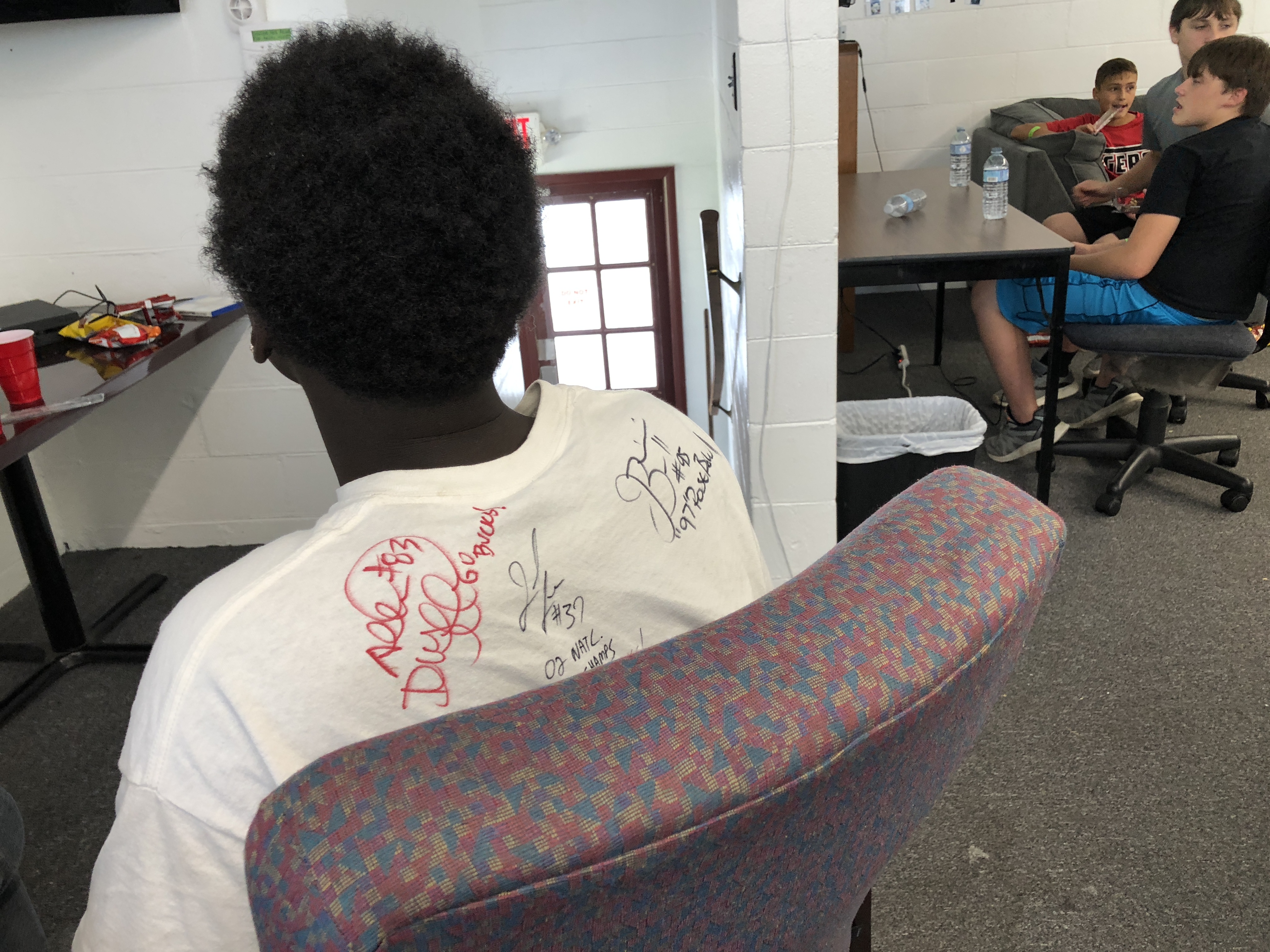 https://www.facebook.com/Foundations4Youth-863689927166062/?fb_dtsg_ag=AdxIwxYL8H0aGYjSEBOapzObZY62srxos58GiN7s016AhQ%3AAdwbJ912UGLc8BHqVichFLAFtUS54RdykjmTG-j1IX25RQ