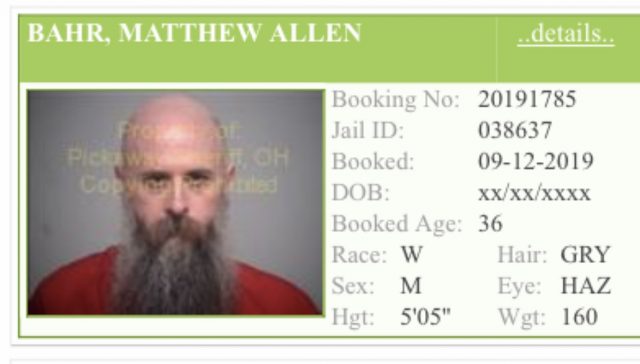 Pickaway County: A call for medics to respond to the Pickaway county jail came out around 12:30A.M on September 30th for an inmate who had committed suicide by hanging.
Officers found Matthew A. Bahr age 36 of Reynoldsburg unconscious and not breathing. CPR had been administered but was ultimately not successful. Sheriff Robert Radcliff of the Pickaway County Sheriff's office said Monday that corrections officers had found Mr. Bahr during a routine check.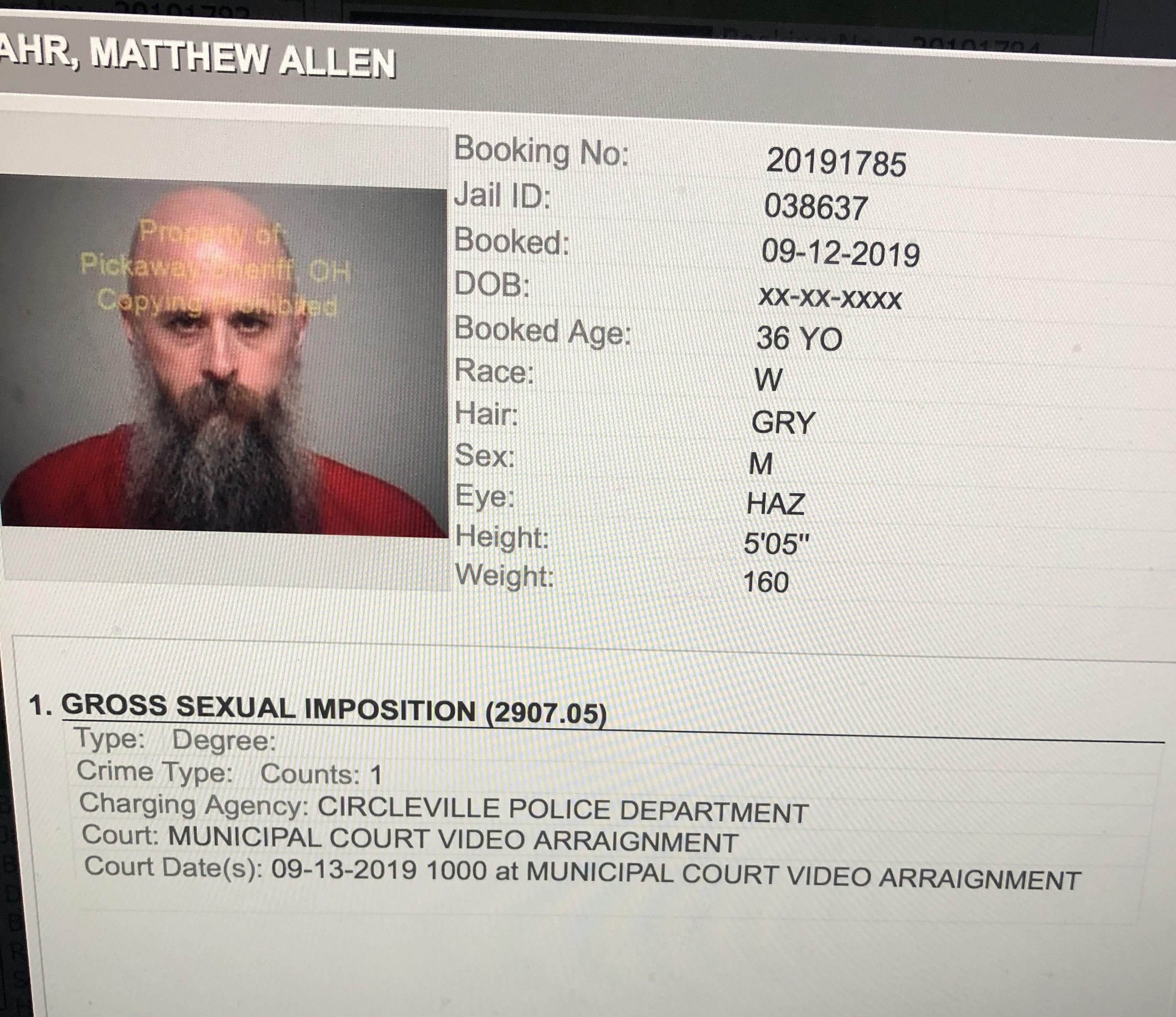 Bahr was recently arrested and charged with sexual crimes against children, he was being held in Pickaway County Jail on charge of gross sexual imposition, and during arraignment a 500,000 dollar bond was issued. According to Circleville Police that more charges of sexual crimes were pending.
One of the victims mothers contacted the page to speak out about the crimes,
"He worked with a friend of mine and she introduced him to all of our friends. He was very kind, he bought our kids stuff all the time. He would buy stuff to make all different kinds of slime and make it with our kids, he brought costumes down. Bahr told us he had prostate cancer years ago and from our understanding we thought he couldnt have kids and just enjoyed ours. We were so convinced that before this all happened he was asking almost all of us if we would be a surrogate for him so he could have a child.
I was the one who caught him and even though I've went through so much mentally I am so thankful because no other child will ever have to be his victim again, and if i hadn't caught him he would still be doing what he did. He seemed so trustworthy, very dependable, and helped my friend out so many times. It was such a shock and a nightmare for me. I pray for the other victims and their parents all the time."
This parents testimony is only one of many that say that Bahr abused their trust and their children. Details of this case were unavailable until court or in this case death.
Bahr was convicted before of sex crimes against children he was on the registry for ten years.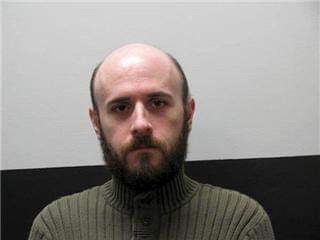 Matthew Allen Bahr Convicted Oct. 11, 2007 Source Sex Offender Registry (Ohio) Charge/Offense Pandering Obscenity Involving a Minor, (Pre Awa) Sexually Oriented Offender
Matthew Bahr Charges Filed Jun. 29, 2007 Source OH Licking Common Pleas (Ohio) Charge/Offense Pand. Obscenity Invol. a Min. – 2907.321 
Details of this case are highly disturbing warning from here 
The investigation into 36-year-old Matthew Allen Bahr began on August 30, 2019 when a Circleville parent called Jane to protect identity, reported a sex crime. Jane contacted Circleville Police after finding family friend Matthew Bahr visibly sexually aroused alone in a spare bedroom with her naked three-year-old daughter. As a parent, Jane always kept a close watch of anyone who spent time with her daughters, family friend Matthew was no exception. Jane had known Matthew for over a year and had even searched the sex offender registry to make sure he wasn't on it before ever letting him near her kids.
To everyone in his life, Matthew seemed perfectly normal.
Jane admits Matthew had always been great around the kids and would bring them presents. Detectives described gifting as one of the common practices used by pedophiles grooming their victims. Matthew as noted above had a previous conviction in Licking County for the possession of over 80,000 child pornography files. Only given 5 years' probation and 10 years sex offender registry.
After being reported Circleville Detective Maher a member of the Franklin County Internet Crimes Against Children (ICAC) Task Force Investigated. A search warrant was filed and executed at his residence coincided with the first day of Operation Fourth and Goal. Detective Maher and several Reynoldsburg Detectives spent hours at his Licking County Residence removing evidence. Detectives removed more than 10 Terabytes of evidence and 9 hidden cameras, two of those cameras were disguised as cellphone chargers, one as an external battery charger, one as a car key fob, 1 one disguised as a makeup mirror, two small handheld hidden cameras, one sex toy hidden camera, and one sunglasses hidden camera.
Slide left or right to see more of the hidden cameras 
Among the evidence, it was discovered Matthew had been exposing himself specifically to children in public places and had molested several children in numerous counties over several years. All of this evidence was retrieved because Matthew taped his crimes with hidden cameras that were now evidence. Along with the digital evidence, Detective Maher located hundreds of thousands of child pornography files throughout the more than 20 external storage devices found in the residence.
Slide left or right to see cameras 
Det. Maher stated among the most disturbing evidence he located included numerous videos of Mr. Bahr performing various sexual acts on children. Det. Maher found detailed lists of school bus routes, their time schedules, the exact time it would take him to reach those bus stops, the types of dogs the children had and if they were friendly.
Bahr's case was to be presented to the Pickaway County Grand Jury later this week for possible charges to include several counts or rape, gross sexual imposition, pandering and other charges. The Pickaway County Prosecutors Office planned on pursuing life in prison without the possibility for parole.
Circleville Police Department would like to thank the assistance of the following agencies:
The Pickaway County Prosecutors Office, Reynoldsburg Police Department, Franklin County ICAC, United States Department of Homeland Security, Licking County Prosecutors Office, Pataskala Police Department, and the Ohio Bureau of Criminal Investigation
Please check out the additional information on signs of grooming, and if you think your children have possibly been subject to something questionable please contact local police.
https://www.d2l.org/child-grooming-signs-behavior-awareness/