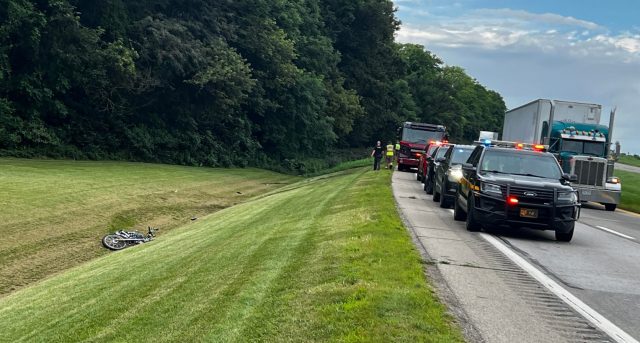 Pickaway County – A high-speed chase occurred around 5:45 pm after a call of a man who was acting recklessly on US-23
According to early reports, a call came in around 5 pm of a man driving a black Harley Davidson southbound on US-23 in the area of the Casino. The caller reported that the man had stopped in that area and urinated on the side of the road in front of everyone then proceeded south. Later he was seen again by other callers at the Wendys in South Bloomfield.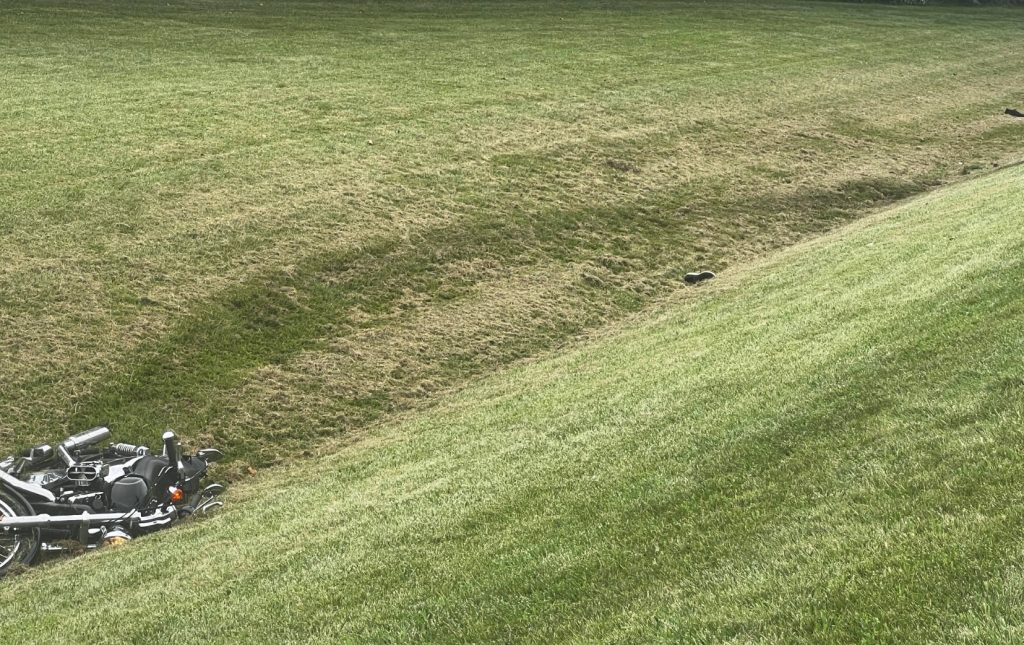 South Bloomfield Police department was alerted with a BOLO (be on the Lookout) but did not see the man until they ran across him at the local McDonalds. A chase occurred when the officer attempted to stop the man on a traffic stop and he ran Southbound on US-23 at speeds of over 100 mph and crashed just south of South Bloomfield when he failed to make the turn. The man slide down an embankment and was thrown from the motorcycle, before coming to rest.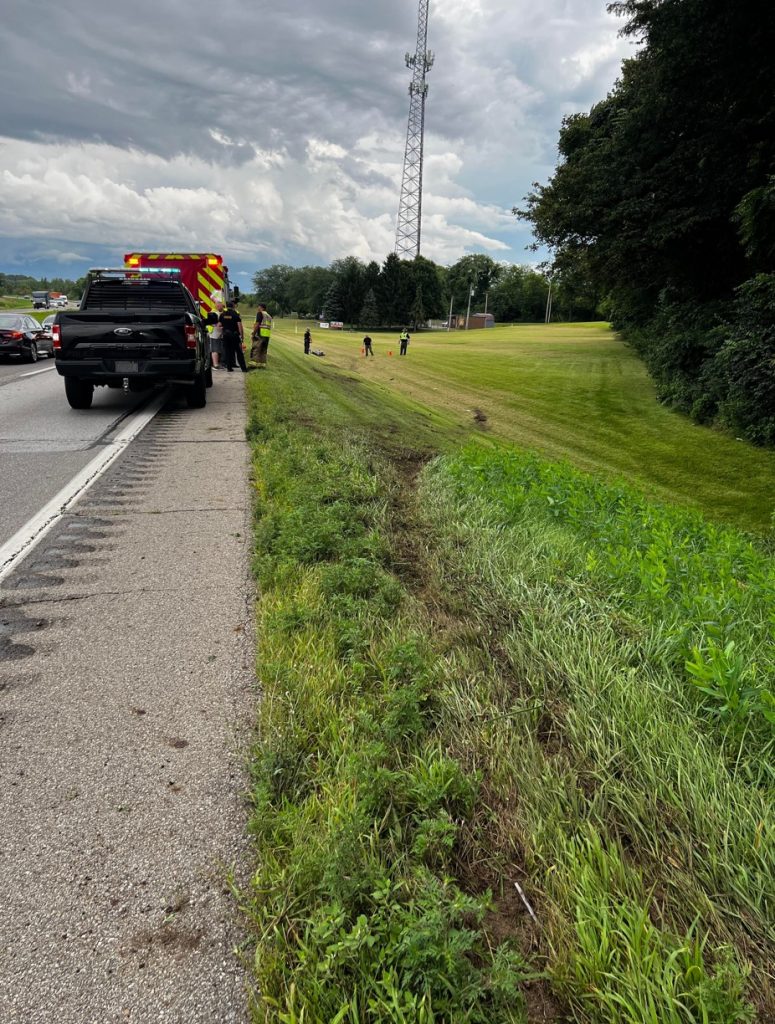 The man the sole rider on the bike was thrown from the motorcycle at high speeds. At the scene, first responders told Sciotopost that he did not have a helmet on. He was transferred by ground by Harrison Township to Grant in serious condition. Medical Helicopters would not fly due to storms.
It is unknown why the man was running or why he was acting erratically, the man faces charges of fleeing and eluding.