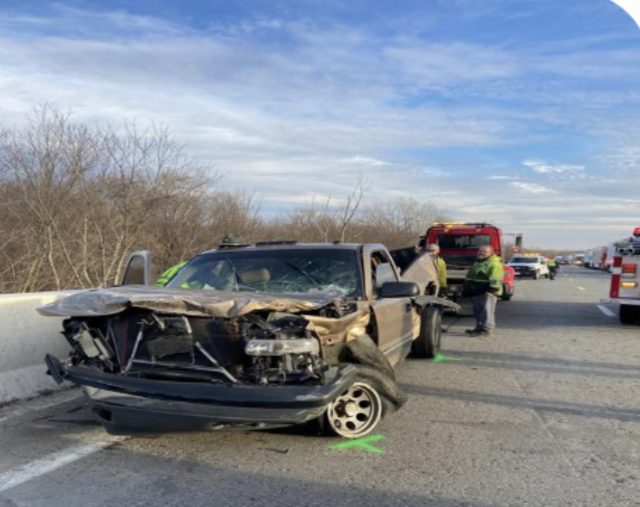 ROSS – A crash that has sent crews to the scene of a major crash on US-23 in Ross County around 2:45 pm.
According to reports, the crash occurred at US23 and US35 splits where one person was ejected from a vehicle and landed over the overpass bridge. A ladder truck was needed to help extricate the crash, and a water rescue team was launched for someone possibly in the Scioto River water.

UPDATE: Reports have come in from Ross County that are slightly different than originally reported as can be when you are dealing with immediate reports. According to Ross County law enforcement, a man crashed his car on the bridge causing major damage to his vehicle and two others. He then got out of the vehicle and jumped over the bridge, earlier reports said he was ejected. First responders used water rescue and ladder 7 to get the man from under the bridge back onto the road where he was flown by helicopter to grant with severe body injuries. Water rescue was launched also but it was used to possibly transport the man
A Medical Helicopter was called to the scene of the crash to land on US-23 in the area of the crash.
The area was shut down, for about an hour.