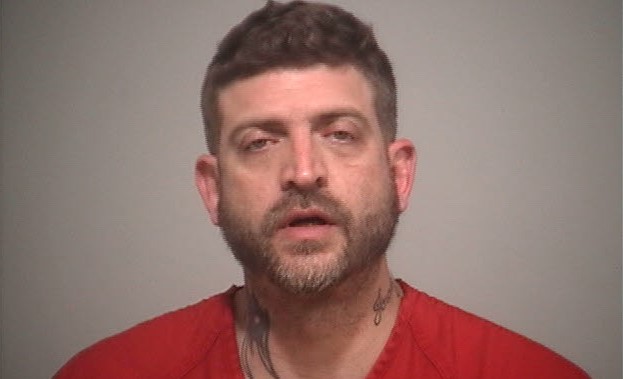 PICKAWAY – Pickaway County crossed paths with what Pickaway County Former Sheriff Radcliff reported as a "Major Player in the drug world off the streets."
In Pickaway County Common Pleas this week Gabriel R. Jabbour 42 years old from Newark, Ohio was found guilty of Improperly Handling Firearms in a Motor Vehicle and was given 6 months in prison, he also lost 29,430.44 dollars in cash that he had during the traffic stop. That money would be a minor drop in the well compared to some of the money he has lost to law enforcement in that year.
After the arrest, multiple agencies reached out to the Sheriff department during the investigation Detectives spoke to Scioto County FBI Drug Task Force, BCI, Ohio HIDTA, Franklin County SIU, Ohio State Highway Patrol, Delaware County Drug Task Force, Drug Enforcement Administration (DEA), Newark Police Department and Central Ohio Drug Enforcement Task Force (CODE) about Gabriel Jabbour because they all had active cases on him.
According to multiple press releases from Pickaway County, Licking County, and Canadian county Oklahoma, the number of drugs and cash that was found in Jabbours possession was staggering, along with how quickly the man was bonded out of jail and back on the streets committing more crimes.
On June 5, 2020. Mr. Jabbour was arrested and charged in Canadian County Oklahoma after he was stopped in a traffic stop and was found to have approximately 5 pounds of marijuana, 2.5 pounds of cocaine, and over $30,000.00 cash on him, after the arrest he quickly put down a cash bond and was out of jail.
On October 20, 2020, Gabriel Jabbour was arrested in his hometown of Newark, Ohio by the Newark Police Department and assisted by the CODE Task Force, where he was found to have over 40 pounds of suspected methamphetamine, over to $300,000.00, on his person after a traffic stop. Further investigation after a search at his home found additional firearms, more U.S. currency, stolen vehicles, and multiple firearms.
Surprisingly three days later Jabbour was caught on October 23, 2020, by Pickaway Sheriff's office during a traffic stop for speed. During the encounter, Deputy Howard saw a large stack of cash and a loaded CZ P-07 9MM handgun that was found to be stolen out of Columbus Ohio and the 29,430.44 dollars in cash.
Since that arrest, Jabbour has been found guilty of several major Felonies in the Newark Case and most likely will spend the next 20 years or more in prison.