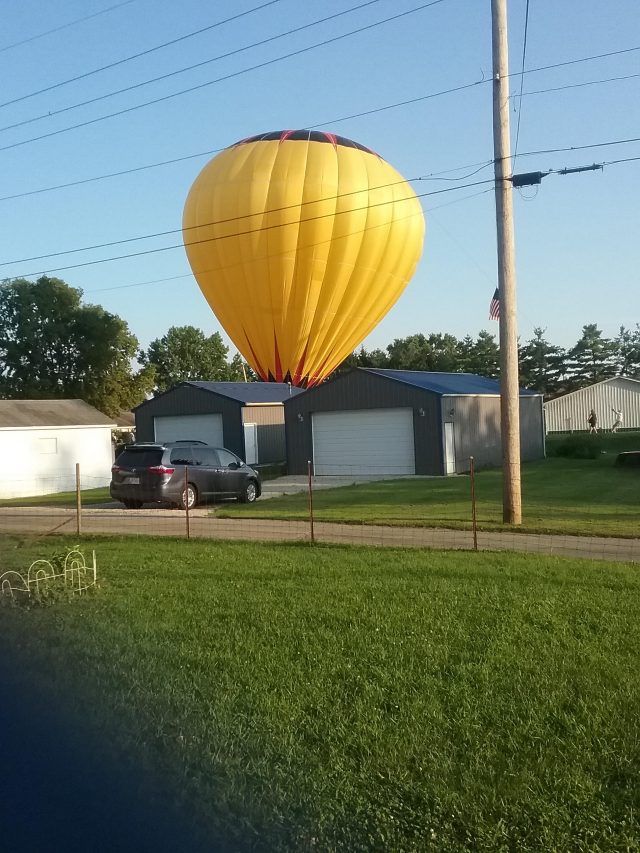 A large yellow hot air balloon was forced to make an emergency landing around 7:15pm in Circleville. Many residents saw the balloon going down, and we have exclusive video of the craft being forced to land in Circleville.
- Advertisement -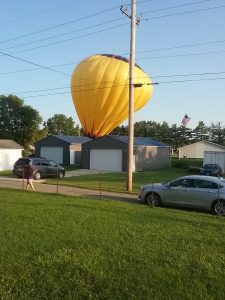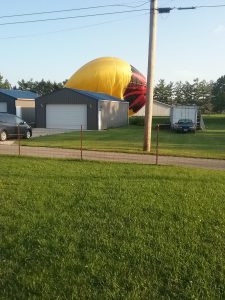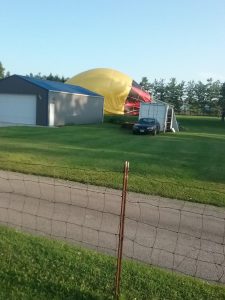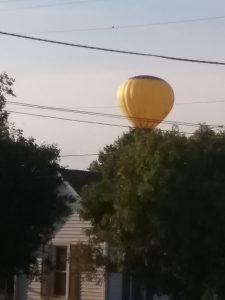 Fortunately for the pilot and the house it landed near on Beaver Alley, no one was hurt. Bev Garrett was one of the residents that witnessed the surprise landing in the middle of Circleville.
- Advertisement -
"How he maneuvered around the [electric] pole was amazing"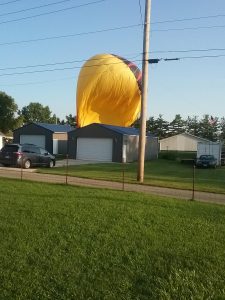 According to the pilot that surprised Bev, such an event is not out of the ordinary. Shortly after the emergency landing, Bev was quoted as saying "when he landed he put the basket in the back of the truck and tucked the balloon in and drove off."
Our reporter, Jeremy Newman, arrived on-site around 8:10pm and was unable to locate the pilot who gave the town a big, yellow surprise.
- Advertisement -
Bev wasn't the only person that noticed, though. Alicia Carroll, 28,  saw the balloon coming down and took fantastic additional pictures while it was making its way to Beaver Alley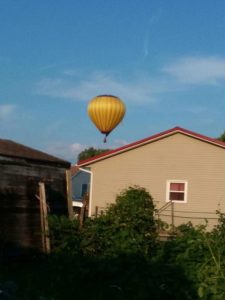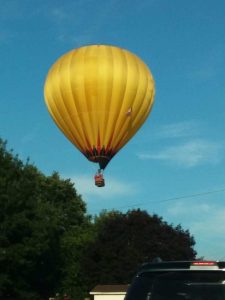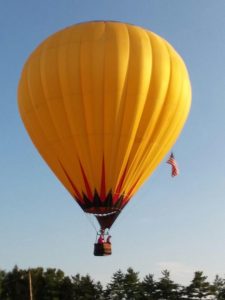 - Advertisement -
Finally, we recieved video from Joyce Adams with the last few moments of the balloon before it hit terra firma:
Editors note: The article was edited to remove "Crash landing". It did not crash, and descended without accident.
- Advertisement -