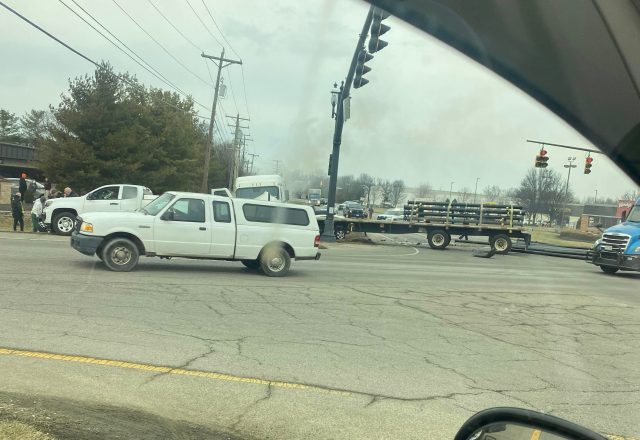 Groveport – A crash that has involved three vehicles has the roadway shut down for a little while around 11 am
According to early reports the crash involved two vehicles and a semi, the semi lost control and dumped part of its load at the intersection of Groveport road and 317. One vehicle caught fire but the fire department quickly arrived and was able to get the fire out.
Witnesses say that part of the load is in Wendy's restaurant lawn.
Part of the roadway has been shut down for clean up, It is currently unknown on injuries.