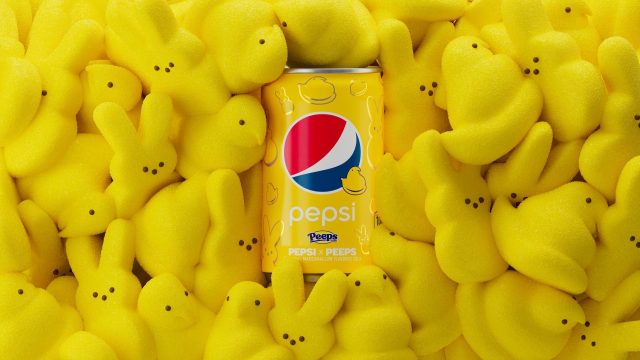 US – A limited flavor that was produced in small quantities in 2021 is coming back in 2023.
According to FoodBeast, the limited-edition Peeps Pepsi, or Peepsi, that was released in 2021 we will see next week on shelves at stores.
In a press release from 2021 Peeps Pepsi said that, "Pepsi collaborated with PEEPS® to develop a limited batch of its first-ever marshmallow cola.  This PEPSI x PEEPS® collaboration will be available in three bright colors through a distinctive mini-can design and will most certainly have fans buzzing all season long," said Todd Kaplan, VP Marketing – Pepsi. "We know our consumers love our limited product drops, and we believe that PEPSI x PEEPS® will deliver an iconic and delicious pairing that has the potential to become a fan favorite." 
This has been reported as a limited release between Feb. 13 through April 7, 2023.