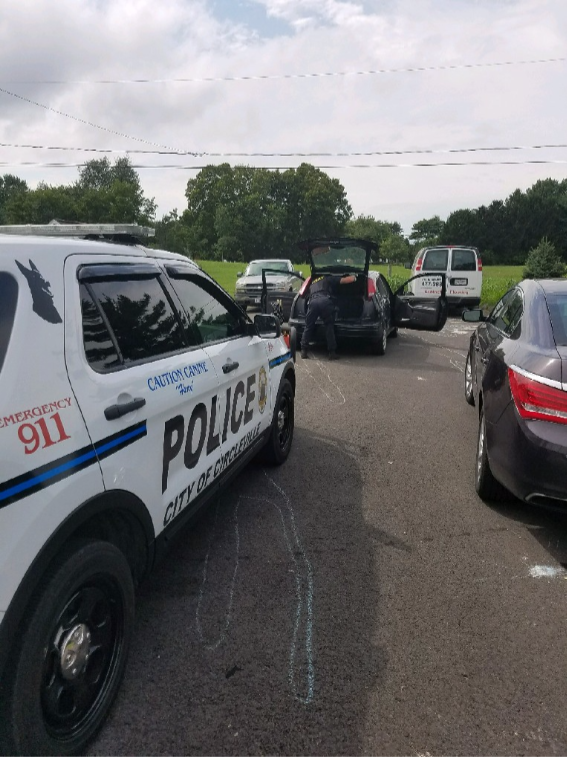 On August 22, 2017 at approximately 3:01 PM, Ofc. Rob Morningstar and his K-9 partner Harry stopped a vehicle on Meadow Lane at Juhl Road for a traffic violation. Information was obtained from the Pickaway County Sheriff's Department that the vehicle may be transporting narcotics.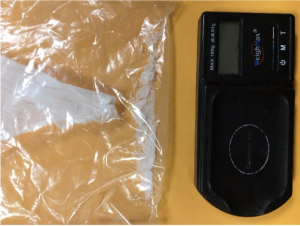 He deployed Harry to conduct an open-air sniff of the vehicle's exterior. Harry alerted to the vehicle. Upon searching the vehicle and its occupants, Ofc. Morningstar discovered approximately 2 grams of suspected methamphetamine. The vehicle occupants, William McIntyre and Stormi McIntyre were both placed under arrest and transported to the Pickaway County Jail. Stormi also had an outstanding warrant for her arrest.
- Advertisement -
The sharing of information demonstrates to the City of Circleville and Pickaway County residents of our unified front in the effort to combat drugs in our community.
This is Ofc. Morningtar and Harry's first drug arrest since being activated on patrol only ten short days ago. In that amount of time, the crime fighting duo have already been instrumental in another large drug arrest August 17 th on East Main Street as well as assisting in the search for an escaped felon in Canal Winchester earlier that same day.