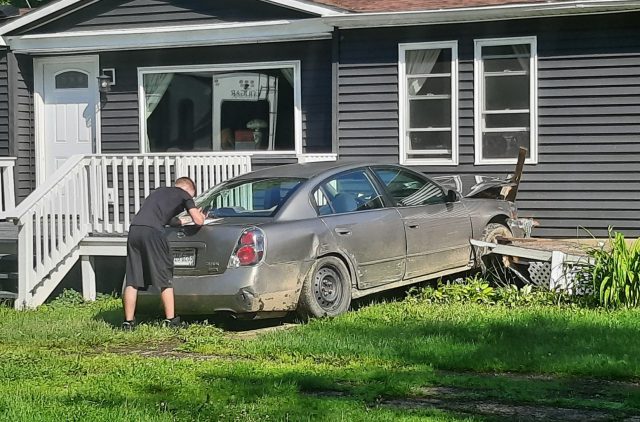 Pickaway County – A car has crashed into a home in the area of 19900 Florence Chapel Pike in Pickaway County.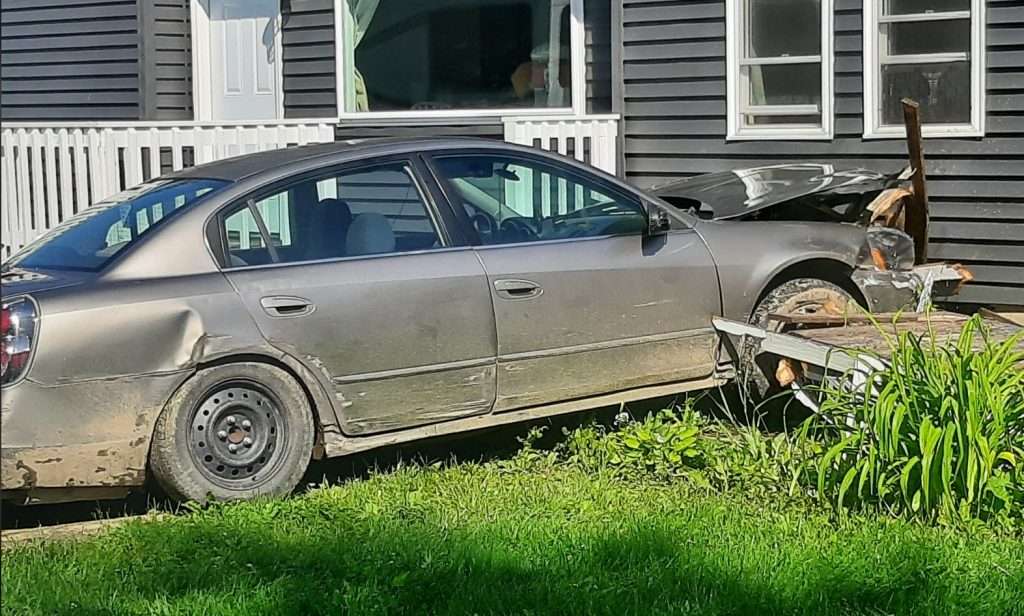 The driver, a 19-year-old male from Greenville, Ohio was traveling North on OH-104 in a 2006 Nissan Altima when he realized the vehicle in front of him had stopped to turn West onto Florence Chapel Pike. In an effort to avoid rear-ending the stopped vehicle, he swerved around her, crossing the southbound lane of 104, and lost control. The Nissan went airborne and landed in a yard at the intersection and then crashed into a house.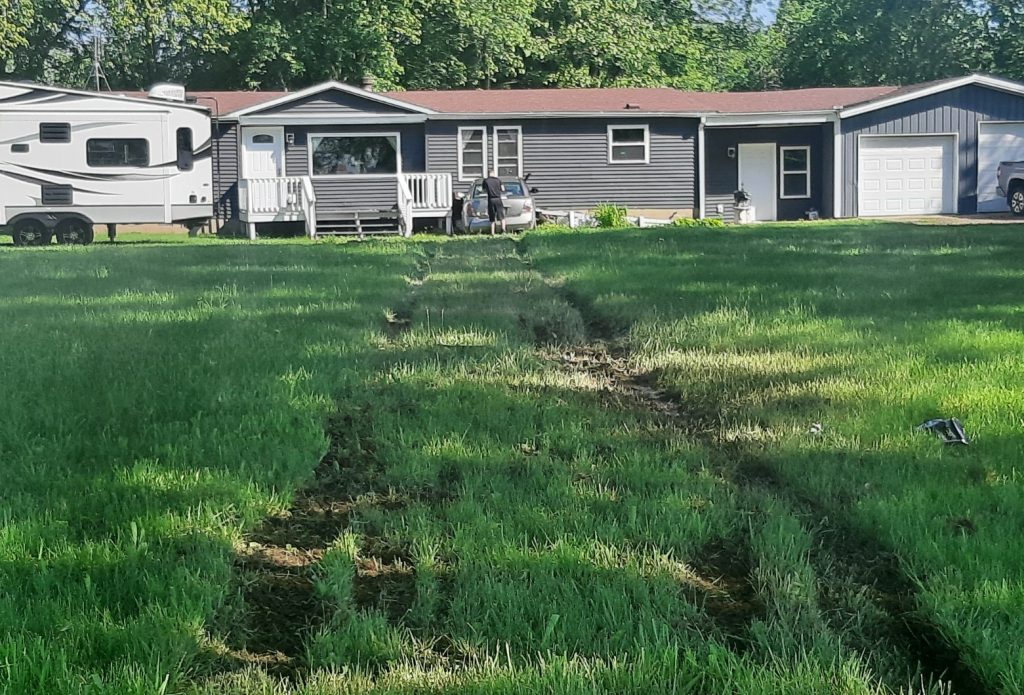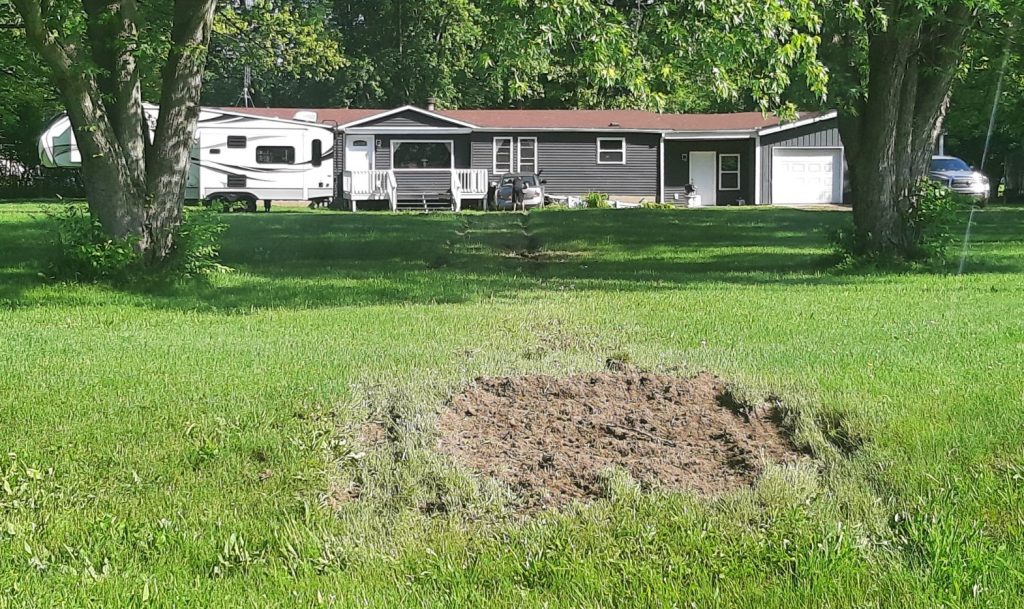 The vehicle suffered heavy front end damage from leaving the roadway and hitting the ditch, the vehicle then damaged a wooden ramp before hitting the home.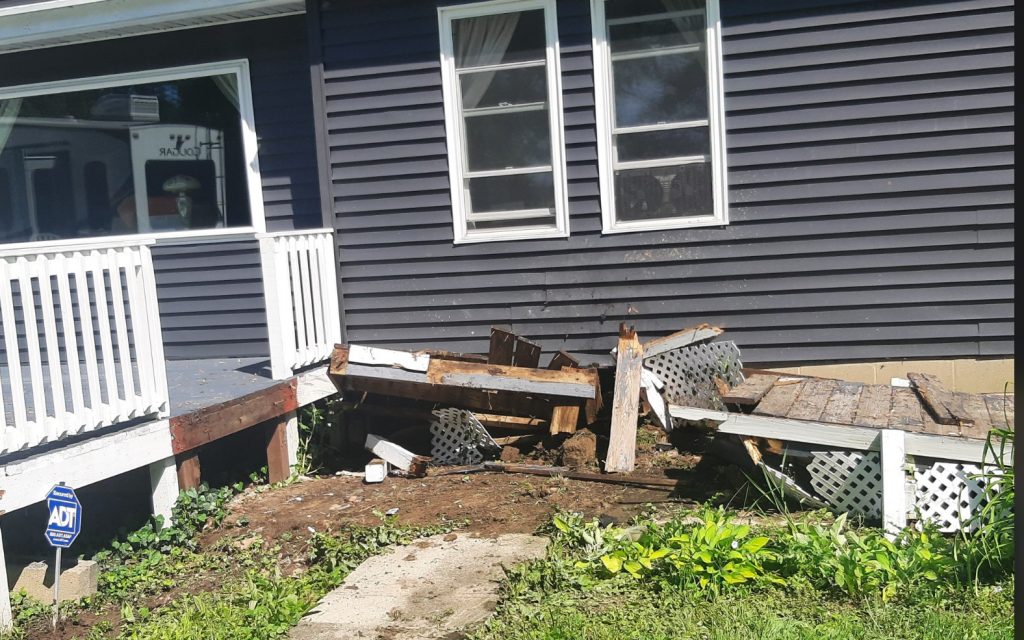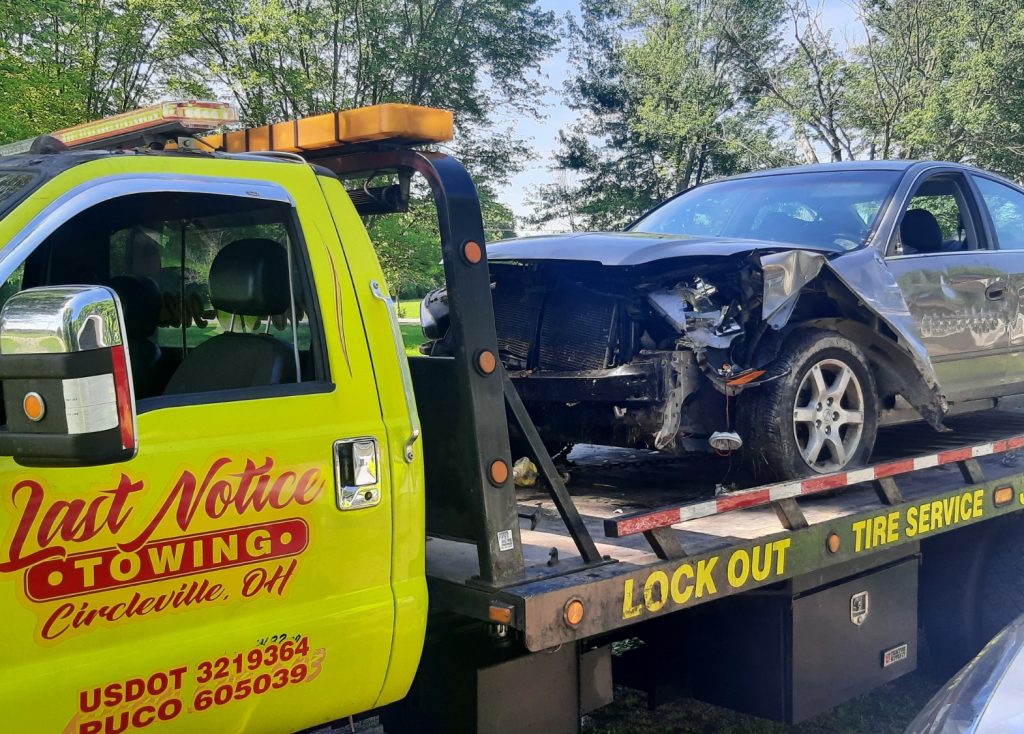 The driver was cited for failure to control and no injuries were reported. The Pickaway County Sheriff's Department and Harrison Twp EMS were on the scene.