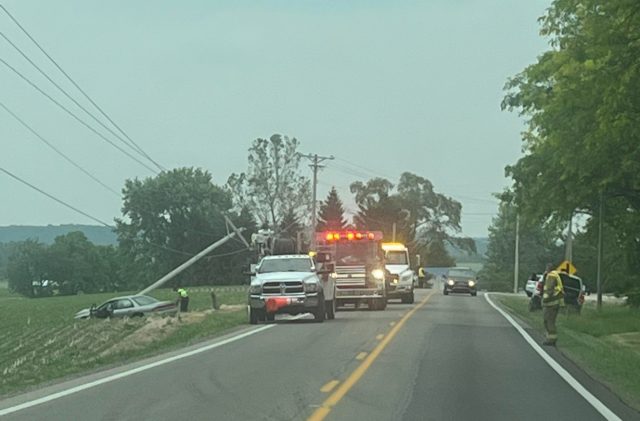 Fairfield County – A crash with injuries occurred around 3:30 pm on Tuesday
According to early reports, a crash occurred in the area of US-22 and Leist road with at least one injury. Emergency squads from both Fairfield County and Pickaway County have been requested to the area.
Update – A power line pole was hit by the car and caused some outages in the area, injuries were minor in the crash
Please avoid the area and take another route while squads work to help the injured.